Stash your stash
Introduction
We've looked at quite a few STM bags in the last year or so. One of them even went on a trip to Las Vegas and Death Valley for a thorough test. Others just went to work and back a few times, and to a few meetings.
The STM stash falls into that second category. It made a trip to London and a few trips to and from work.
As with all STM bags, the stash is designed to carry your digital devices, cables, tickets, USB sticks, portable drives, keys etc but with a particular focus on the iPad, which it is essentially designed around. It's constructed of 300D water resistant micro ripstop polyester with a soft brushed nylex interior and weighs around a kilo (2.2 lbs in old money).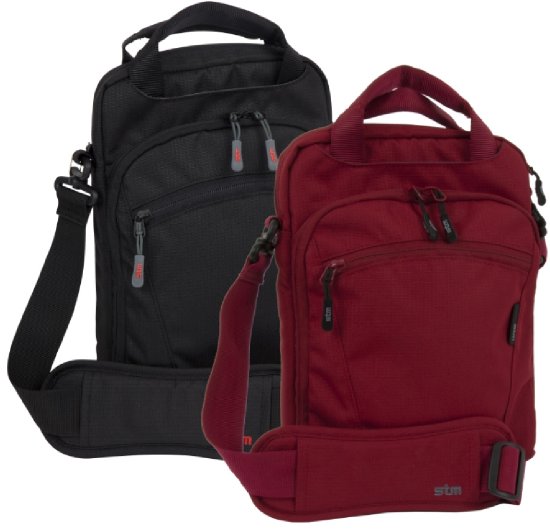 In Use
It's only really of use if you're lucky enough to have an iPad or similar tablet or similar size. Load up your device and bits and pieces and off you go. I took an iPad to a meeting in London and to and from work a few times, but apart from a few cables and things, there's not a lot of room for much else like a bottle of drink or some snacks.
Conclusion
A useful little travel companion from STM, but only if you're a light traveller who just needs their gadget and not much else. I'd prefer something slightly roomier so I could get a few more things in. Your iPad (other fondleslabs are available) is certainly well protected, but I just think a larger bag is needed for my day to day use.