AirDrives
Love Your Ears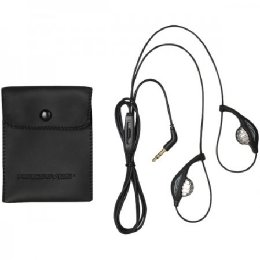 Retail Price:
£44.99
Release Date:
01/12/2010
Hardware Category:

Related Websites:
http://noiseabatementsociety.com/quiet-bunch/airdrives-headphones/

Description:
AirDrives Interactive Stereo headphones offer an interactive earphone experience that brings music into your active lifestyle without separating you from your environment.

AirDrives are audiologist approved for all day listening as they exceed the OHSA and House Ear Institute guidelines.

Unlike traditional earphones, AirDrives enable you to enjoy music while hearing ambient sounds, thus allowing users to remain fully aware of their surroundings.
Technical Specifications:
Frequency Range: 20-20,000 Hz
Sensitivity:98 dB as source 80 dB SPL at inner ear
Impedance: 16 Ohm
Maximum Power Input: 15mW
Cable Length:1.2m
Jack: Gold plated 3.5mm standard stereo
Speakers: Neodymium rare earth magnets
Hardware Requirements:

Software Requirements: