Page 1 of Lightroom

Lightroom
Snaps

(Elite)

posted this on

Wednesday, 18th October 2017, 20:07
...or to be honest any halfway decent photo prog.

Just had this you tube channel posted up from a magazine email I subscribe to. Looks really useful in this 'get to the point' age we live in.

Snaps


---
My new Flash Fiction blog. All my own work
500ish
---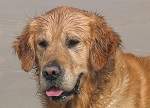 I am not young enough to know everything.

RE: Lightroom
Wow that is brilliant! Thanks snaps!

Going to have to watch the whole playlist now. Well not now, in minute chunks over time. :)


Editor
MYREVIEWER.COM

My Flickr Photostream

RE: Lightroom
Jamie Reynolds

(Harmless)

posted this on

Wednesday, 12th June 2019, 12:52
Lightroom is a very decent platform, but now there are all the same opportunities in the PHOTOSHOP.