Page 1 of New TV

New TV
Snaps

(Elite)

posted this on

Sunday, 2nd October 2022, 12:43
Sometime soon will have to replace our TV.
Now two single pixel blank lines down it not user fixable, at least by me, and the cost of getting it fixed is more than it's worth as it's six years old.
It's a Panasonic 49 inch.
Replacements seem to be relatively cheap, about 300 upwards.
Any opinions as to good and bad, most seem to be 4K as standard but is there anything else I should make sure it's capable of.

It would seem with the way the pound is going they are only going to go up and fairly soon at that.

Snaps


---
My new Flash Fiction blog. All my own work
500ish
---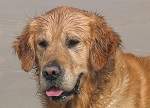 I am not young enough to know everything.
This item was edited on Sunday, 2nd October 2022, 12:45

RE: New TV
Jitendar Canth

(Reviewer)

posted this on

Sunday, 2nd October 2022, 13:28
I'm about ten years out of touch, but if it's LCD/LED I'd probably look for as many localised dimming zones as possible. The more zones, the better the dark detail. If you're going to plug a games console into it, high refresh rates and fast response times. Personally I'd want one with as much access to image settings as possible, beyond just the usual, user/movie/sport/game modes for calibration. And with the way the govt is selling off the EM spectrum to mobile phone companies, a TV with a dual tuner for terrestrial and satellite would be good.

===========================
Jitendar Canth

Quote:
"I thought what I`d do was, I`d pretend I was one of those deaf-mutes."

Site Reviewer at DVD Reviewer & MyReviewer

Carving out a niche with a pneumatic drill at Anime @ MyReviewer.com
This item was edited on Sunday, 2nd October 2022, 13:29

RE: New TV
alfie noakes

(Elite)

posted this on

Monday, 3rd October 2022, 10:26
I got this Hisense last December (this particular model may not be available now) and I'm very happy with it.

It's a QLED as opposed to OLED - there are arguments as to which is better (QLED may be cheaper) but I think I'd opt for a tv with one or the other. General image quality is really great and 4k is particularly eye popping evident when you watch something like Green Planet/Frozen Planet via iPlayer or Amazon 4k content. I mean, it really wows you sometimes...

It uses Hisense's proprietary smart tv system - VIDAA, which is very quick to load and never lags, everything works perfectly. I note that on my sister's very budget end 55" Hisense, which runs on Roku, there is noticeable (and annoying) lag. However, VIDAA is limited which streaming services they run - currently note that NOWTV and AppleTV+ won't run on it (this may change at a later date). They tend to have a mishmash of operating systems - sometimes Google, sometimes Roku, etc. Google seems the most open to more streaming services if that bothers you.

I also looked at TCL in the budget arena and they looked pretty good too. I wouldn't be put off by the budget names anymore, many of the panels are made by the big names anyway.