Page 1 of Current Cellphone deals

Current Cellphone deals
Snaps

(Elite)

posted this on

Thursday, 3rd September 2020, 13:22
Just starting to look for a new phone.
I've been with EE for ages and on a simm only contract for about the last two years.
Does anyone have any views on best and worst networks for coverage and price.
EE seems to have gone really expensive for some reason.

Snaps


---
My new Flash Fiction blog. All my own work
500ish
---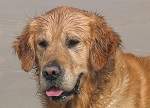 I am not young enough to know everything.

RE: Current Cellphone deals
admars

(Elite)

posted this on

Thursday, 3rd September 2020, 14:50
i switched from EE to virgin a few years ago, sim only, much cheaper, rollover unused data etc, I think virgin uses the EE network.

works fine for me, moved the missus over a year ago, again she was EE, and put her phone on my account, she hasn't complained either. she's on phone + sim, fairly cheap one but is enough.



https://admars32.wordpress.com/

https://mobro.co/admars?mc=1


RE: Current Cellphone deals
r8sso

(Elite)

posted this on

Thursday, 3rd September 2020, 23:22
I think Virgin are moving over to Vodafone soon so keep an eye on your reception as if Vodafone are no good in your area you'll have problems.

Personally I like Vodafone. I'm with O2 now and I think I'm getting a lot of voicemails even though the phone is showing full signal. This happened ~10 years ago when I was last with them so think I'll move back to Vodafone after this.

EE I always find more expensive. Maybe because they have the best coverage... Vodafone Very Me is also better than O2 rewards in my opinion too.

EOD there is no best network as you move around with your mobile. I like strong reception at home as it doubles as my primary contact as I don't have a landline. Vodafone do WiFi calls which is also handy and stops you missing calls on some occasions.

RE: Current Cellphone deals
mbilko

(Elite)

posted this on

Friday, 4th September 2020, 18:36
don't think you can go wrong with giffgaff if its sim only, currently in caravan with no net on site so using their always on for £25 a month and used over 105gb last month

RE: Current Cellphone deals
badboybez

(Elite)

posted this on

Friday, 4th September 2020, 19:13
Currently on 02 via Carphone Warehouse - just had email from 02 saying they ain't working with CPW anymore - looking at new deals with 02 and really expensive.

IN MADNESS YOU DWELL

RE: Current Cellphone deals
Si Wooldridge

(Reviewer)

posted this on

Friday, 4th September 2020, 22:41
Quote:
admars says...
"i switched from EE to virgin a few years ago, sim only, much cheaper, rollover unused data etc, I think virgin uses the EE network."
I moved from EE to Virgin, my old tariff was £30 and it's not £10.

That old tariff I'd had for about 8 or 9 years though, never upgrading my phone.  The new tariff came with a new Samsung Galaxy S10, so can't complain...

---------

Si Wooldridge
Reviewer



http://synth.myreviewer.com