Page 1 of [VIDEO] The machine

[VIDEO] The machine
admars

(Elite)

posted this on

Friday, 17th March 2023, 13:22

RE: [VIDEO] The machine
Andy c

(Elite)

posted this on

Friday, 17th March 2023, 16:32
I like the look of this.

Music Obsessive, Sufferer of GAS (Gear Acquisition Syndrome) Motorsport Coach. Sarcasm Specialist.

RE: [VIDEO] The machine
Snaps

(Elite)

posted this on

Friday, 17th March 2023, 17:37
I'd watch it for Mark Hamill.
Otherwise not so fussed.

Snaps


---
My new Flash Fiction blog. All my own work
500ish
---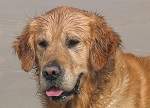 I am not young enough to know everything.