Review of I Didn`t Know You Cared: The Complete First Series
Introduction
About the same time as that iconically Northern comedy series Last Of The Summer Wine was starting up, the BBC raided the writings of Peter Tinniswood for another slice of life above the 53rd parallel. I Didn`t Know You Cared put the lug in lugubrious - featuring a family of the most magnificently dour grotesques you could ever hope to meet. Tinniswood had created the Brandons in a trilogy of novels a few years earlier. Head of both family and cast list was Uncle Mort, a dour, pessimistic and miserable old goat with vowels as flat as the cap that never left his head. He revelled in misery and gloom, viewing the world with a totally jaundiced eye. Mort was played (against type) by the usually dapper and well-spoken Robin Bailey, creating quite possibly the greatest character of his career. The show also introduced us to future Summer Wine stalwart John Comer as Les, and everybody`s favourite daft old biddie Liz Smith as Les` wife Annie. Les and Annie`s gormless son Carter ("Aye... well... um...") was initially played by The Crying Game`s Stephen Rea, although he left the show after the second series and was replaced by Keith Drinkel. His fiance Pat was played by Anita Carey in seasons 1&2, with Liz Goulding joining Keith Drinkel for series 3. Supporting characters were just as grotesque as the main characters, the best being terminally confused and deaf as a post Uncle Stavely (Bert Palmer in the first three series, and Leslie Sarony in the last). Stavely wandered through life with his wartime oppo Corporal Parkinson`s ashes in a gas mask box around his neck, forever exclaiming "I `eard that. Pardon?". There was Auntie Lil (Eastender-to-be Gretchen Franklin), and maneater-with-a-taste-for-Carter Linda Preston (Deidre Costello).
As Northern as a pack of Fishermen`s Friends and about as appealing an` all, the Brandons and their weird and awful friends lasted for four series, ending in 1979. They were briefly revived for a show about Peter Tinniswood called Tinniswood Country, but only Uncle Mort went on to further fame on Radio 4.
There are seven episodes in this first season of the show, taking us from meeting the Brandons at the funeral of Mort`s wife Edna (she fell off a trolleybus) to Les and Annie`s wedding anniversary. All told in Tinniswood`s wickedly lugubrious way.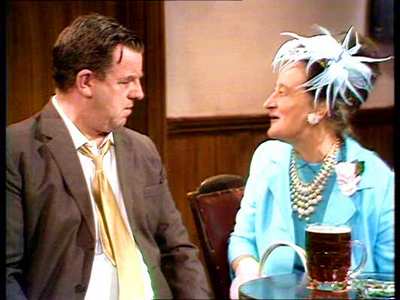 Video
The series is shown in its original 4:3 transmission aspect and with the exception of a couple of slight video glitches (which would be expected from material of this vintage), the quality is excellent. The series is in quite extraordinary nick for a show of this vintage when compared with shows of a similar age such as The Good Life or Porridge. It of course helps that the series hasn`t seen the light of day outside Windmill Road since it was originally transmitted.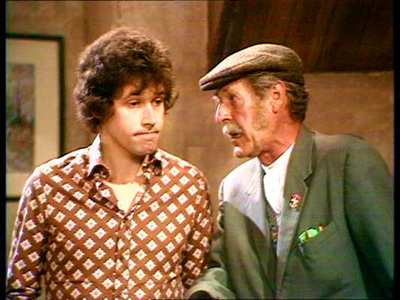 Audio
Only Mono, reproduced in Dolby Digital 2.0, but then again that`s par for the course for the material.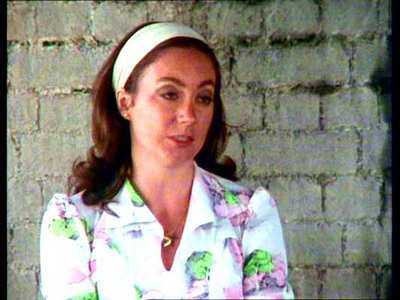 Features
The shows come with HOH subtitles, which is excellent for such a release, but otherwise this is a bare bones release. To be fair, there is probably absolutely no contemporary material that could be appended to the disc, and I would expect little budget for new materials to be commissioned.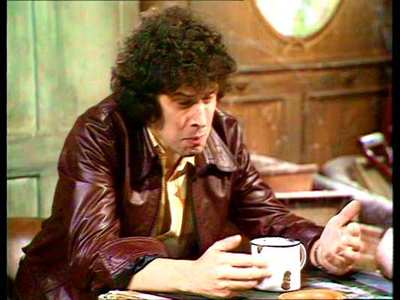 Conclusion
I remember this show with great fondness from the first time it was transmitted. Miserable old Uncle Mort with his pessimistic outlook on life, weird old Uncle Stavely with the ashes of his Corporal hung around his neck in a gas mask box. Shrill Annie and grumpy Les, gormless Carter and his social climbing fiance Pat. They were weirder than the Addams Family but so true to life. God, that`s depressing!