Review of Straight Story, The
Introduction
The Straight Story is the latest David Lynch movie to hit DVD, and features a small cast including Sissy Spacek and Harry Dean Stanton. The lead role is played by Richard Farnsworth, whos performance earned him an Oscar nomination.
The story revolves around walking stick dependent 73 year old Alvin Straight (Farnsworth) who discovers that his brother has suffered a stroke and is very ill. The pair fell out over 10 years ago with no contact since, and so the realisation that both are getting older and will not be around forever hits Alvin hard. He himself can hardly walk due to hip problems, and his brother lives two US states away. Alvin decides that he must leave his daughter (Spacek) and travel to see him.
Pretty uneventful plot so far huh?
Well Alvin cannot drive and has no car. He cannot afford air fares, and so the only alternative open to him is to drive his tractor lawnmower with a large covered make shift trailer attached, across country. The journey will take many weeks as the machine can only travel as fast as brisk walking speed, and so Alvin gets to see the beautiful scenery and has to sleep in his make shift trailer home until he gets to his brother's shack.
The film is a touching, heart warming story of family emotions and is very original, relying more on having a good story than flashy visual effects. The emotion conjured up by Alvin attempting to fulfil his goals while overcoming his disabilities is a pleasure to watch.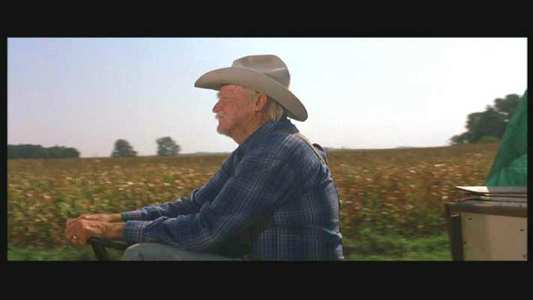 Video
A nice 2.35:1 anamorphic print is provided on this DVD. Video is sharp with no noticeable blemishes. 17 chapter stops divide the film.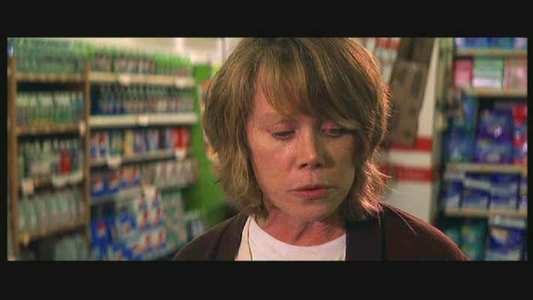 Audio
Surprisingly, the sound track is stunning! I say surprisingly as I was not expecting much in the way of audio from a film of this kind.
However quite early on in the film, the rain storm ensures your rear channels burst into life, and the deep rumble and booming of the distant thunder is real subwoofer fodder. The second storm in the film starts with an enormous thunder clap that really made me jump! This is probably the best storm sequence I have ever heard in Dolby Digital.
Also check out that audio when Alvin is suddenly overtaken by those large trucks on the road! Lovely stuff. Excellent surround as they overtake poor old Alvin and the lawnmower. Also another audio gem to listen out for is the car crash scene…
The music score is incredibly atmospheric, and is clearly defined to the left and right front channels, seeming to be 'country yokel' type music, with plenty of violins and strings.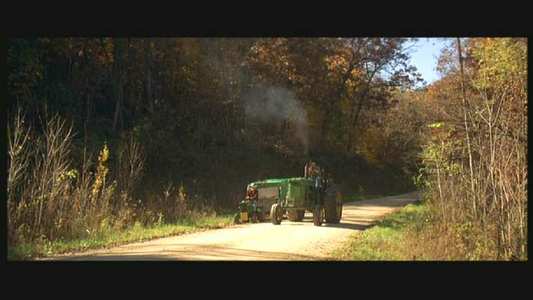 Features
Boring static menus allow access to only one extra – the trailer. The trailer is not very exciting and in my opinion doesn't give the audience the right impression of this film.
Conclusion
I had not seen this movie before I sat down to review it, and I think not knowing too much about it added to the viewing experience. Barry Norman was known to like this film, so therefore I was in two minds about it beforehand!
This is one of the most original stories I have seen for a long time, and Lynch has produced a real gem of a movie here. I am always in favour of low budget movies with genuinely good storylines, having seen so many expensive Hollywood special effects flicks that have plots so weak, it is obviously just a special effects vehicle. The Straight Story relies on a good story, exceptional acting, and beautiful cinematography as Alvin travels on his long journey, with a little gentle humour along the way. Alvin sums it up when he says:
"The worst part about being old is remembering when you was young."
It is a real heart warming tale, and the ending will no doubt have much of the film's audience wiping away the odd tear as the end credits role. The locations in the movie are wonderfully shot, and those of you with projection equipment at home must see this film – the wide landscape shots really bring home to the viewer the loneliness of Alvin on his journey. The film also covers his observations of the countryside during his long journey, and goes into some depth of the characters of the people he meets along the way, who all take an interest in his unusual mode of transport.
The DVD quality is superb – the video and audio tracks will bring out the best in your equipment, although the extras are light. All in all, a wonderful family movie, and recommended for anyone's DVD collection.
Finally, is it just me that thinks the hitch hiker in the film bears a more than striking resemblance to Louise Woodward…?