Parole Officer, The (UK)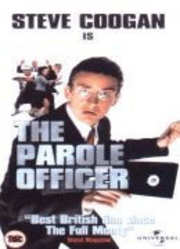 Steve Coogan Is....
Certificate: 12
Running Time: 0 mins
Retail Price: £19.99
Release Date:
Content Type: Movie
Synopsis:
Steve Coogan is back, with another classic character in this hilarious comedy that will leave you crying with laughter!
Manchester`s leading police constable frames a less-than-successful parole officer Simon Garden (Steve Coogan) for a murder he didn`t commit. The only evidence proving his innocence is a CCTV video tape. Unfortunately, this video is locked inside a bank vault!

Enrolling the help of four inept ex-criminals, the gorgeous Jenny Agutter, and stunning police officer Emma (Lena Headey), Garden decides that the only way to clear his name is to break into the vault and steal the footage back!

That`s no easy task at the best of times, but for a bunch of losers, it`s a mission impossible!
Special Features:
Making of Documentary
Deleted Scenes
Commentary
Atomic Kitten `Eternal Flame` pop promo
Theatrical Trailer

Directed By:
John Duigan

Written By:
Henry Normal
Steve Coogan

Starring:
Ben Miller
Steven Waddington
Om Puri
Lena Headey
Steve Coogan

Casting By:
Michelle Guish

Soundtrack By:
Alex Heffes

Director of Photography:
John Daly

Editor:
David Freeman

Costume Designer:
Alexandra Caulfield

Production Designer:
Tom Brown

Producer:
Callum McDougall

Executive Producer:
Andrew Macdonald
Duncan Kenworthy

Distributor:
VVL