My Amityville Horror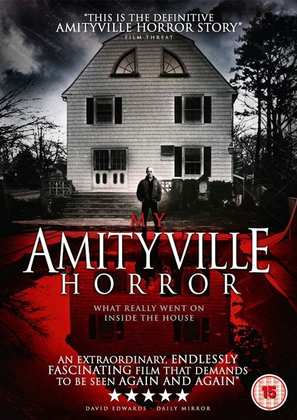 Director: Eric Walter
"Once I start talking about it, just to bring you back to a moment, for a moment, I become stuck with it"
Introduction
In 1977, Jay Anson's book, The Amityville Horror: A True Story was released to a sensational reaction. Purporting to be a true account based on the experiences of George and Kathy Lutz in their 112 Ocean avenue house, the book sparked a frenzy of interest in the Lutz case. As various outlets attempted to shed more light on a story that certainly caught the public's intimation, the Lutz family would eventually come forward in an attempt to clarify the many rumor and rumblings surrounding the tale. They maintained that the paranormal activities they endured during their stay at the house were completely true, despite subsequent owners reporting that nothing untoward occurred while they resided there.
In 1979, the husband and wife passed a lie-detector test when quizzed on the subject, and became a vital part of the media circus themselves, defending their testimony despite many reported inconsistencies.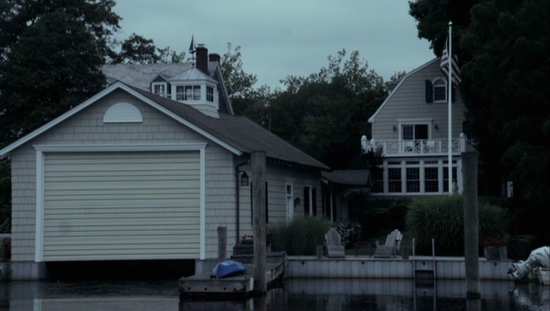 American International Pictures also released a film adaption in 1979, directed by Stuart Rosenberg, perhaps best remembered as the man at the helm of
Cool Hand Luke
. The movie was a huge success, taking over $80 million at the box office, spawning numerous sequels and spin-offs. Over the years, there has been huge attention lavished on both the book, and the film series, and everything revolving around the Amityville story. The consensus seems to be that something did occur in the house, but that George Lutz was a man far more invested in the supernatural than many were first aware. Thus as to what the details of such occurrences were, it remains a mystery.
My Amityville Horror
however, turns its attention to the subject from a different angle.
Film
Directed by Eric Walter,
My Amityville Horror
sees Daniel Lutz, one of the children implicated in the goings on in the house, recounting his story, and how it has affected his life ever since.
We see various news reports, while Lutz is introduced to us via a mixture of background ,and his own awkward discussions. He is an extremely testy subject, confrontational, aggressive, if articulate and very detailed.
Lutz talks us through his early life, including his parents' divorce. He clearly had many issues with step-father, George, for whom he expresses happiness that the man is now dead.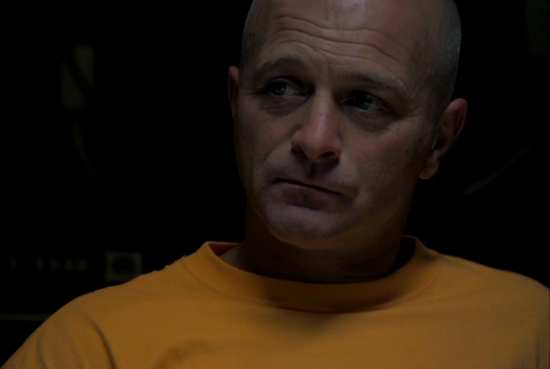 As well as illustrating the activities that occurred within the house from a new perspective, the film also shows us how a channel 5 exclusive came about, taking us through the different allegations and the various perceptions of those, from different sources.
There is some great footage of the house, thanks to all the coverage and notoriety the building received. Walter's piece includes snippets of the first-hand interviews with George and Kathy, which serves to both support Daniel's story, but also plays into the more cynical attitudes that are expressed towards the end of the documentary.
Much of the material here seems steered by investigative reporter, Laura Didio, who was a presence in the family's life at the time and a key part of the story. She appears to be tolerant of the skepticism displayed by others, which is vital because Daniel is utterly dismissive and aggressive towards those opinions.
At one point, he recollects an incident during which his hands were crushed "Skin on Skin" across his knuckles when a presence slammed the top floor window on him. The Hands story is extremely dubious, and even Didio displays a degree of doubt in her reactions to this one. He Claims his hands have never been the same again, yet at the same time, remembers that the wounds disappeared within minutes of a spirit appearing.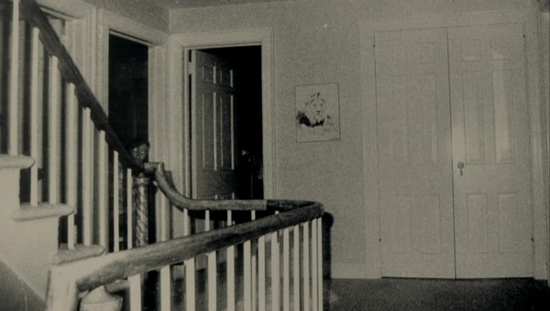 A round-table discussion is particularly interesting, especially when people recount how convinced they were by the Lutz family. They detail the Channel 5 news investigation, and a memory is even offered of how a camera man suffered breathing problems in the house. These are credible people who clearly felt that there was something behind all of this.
Demonologist Lorraine Warren is another fascinating subject during her encounter with Daniel. She visited the house in 1976, and her storytelling bringing a degree of credibility to the Lutz's story, while also being extremely sympathetic.
There's a really uncomfortable moment where members of the crew are asked whether or not they believe in God, and Danny becomes extremely agitated, making bizarre expressions. It's something he does a few times throughout the documentary, seemingly impressed by the confirmation of paranormal activities from others. There's either an inconsistency at work here, or a really genuine need for affirmation and reassurance.
Lutz's stories do seem to add up with those previously offered, but he seems particularly affected and still wounded over his relationship with George, which perhaps affects his temper and ability to deal with others. He talks about the films, and how kids in neighborhoods believed he was the character from the films, rather than understanding the separation between reality and the fictional accounts. It's one of the more fascinating observations that he pulls on the audience, and is essentially, the key to this documentary's success.
Ultimately it feels as much about a guy who had a very disruptive period in his youth, who is still affected by that time, as it is about the supposedly haunted house.
Whether any of this is genuinely real or not obliviously remains up for debate, but Daniel certainly stands firm in his convictions and his story is gripping. Daniel comes across as a paranoid, control freak, constantly battling his demons, and living up to the stories that have previously been told and entered into the public consciousness.
A very difficult man to like, he is nonetheless, fascinating. This recollection of his story works best as a character study, analyzing the damage done to a youngster, when his family life was turned upside down and rebuilt in the imposing shadow of his stepfather.
Extras

Disappointingly, this release contains no extra features. In fairness however, given the subject matter, and the extremely awkward conclusion of the feature (and subsequent questions that are raised), it's difficult to imagine much supplementary material being attractive separated from the film.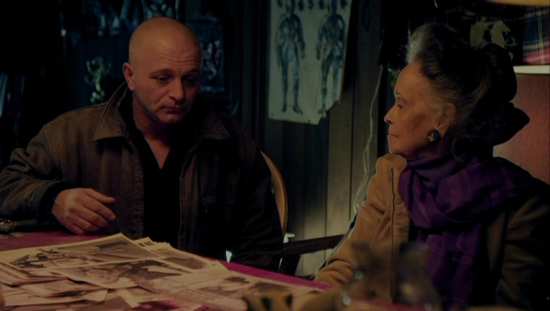 Overall
It's very easy to be skeptical about Lutz's story Not only is he suspect, inconsistent and often unpleasant, but the years have not been kind to his family's claims.
However,regardless of the reality of his story; it makes for an utterly compelling documentary. Well assembled, condensing a lot of information into a feasible running time,
My Amityville Horror
may not convince the viewer that the horror was real, but it certainly should convince as an effective, thought-provoking piece of documentary cinema.