Review for Ikki Tousen: Dragon Destiny Complete Collection
Introduction
The way that the anime cake has been shared in the UK of late lacks for a little equity, with Beez Entertainment getting a small slice, MVM getting a smaller slice, and Manga Entertainment getting everything else, including the candles. The thing is that despite the way the situation has evolved, I still have a lot of affection for MVM, after all it was their releases that sparked my second passion for anime, and most of what they have released over the years has made it into my collection. You can guess that I eagerly await every subsequent release from MVM, even if their current share of the anime market means that it's a long gap between releases. 2011 has been a comparative drought for them, with just Slayers Evolution-R, The Tower of Druaga and now Ikki Tousen: Dragon Destiny. With Manga Entertainment, when they release something that you don't appreciate, you can expect something to wash that taste from your mouth within a couple of weeks at most. When the next release from MVM will be in 2012, then you can imagine the sinking feeling in my stomach when I realised that their final anime release for 2011 would be Ikki Tousen.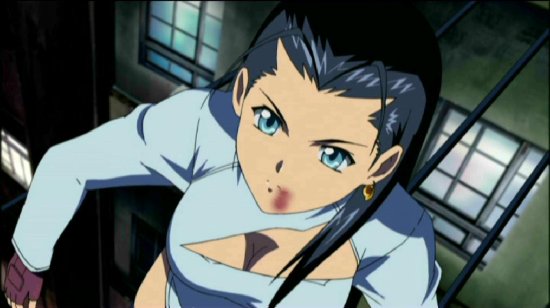 I sampled a disc of Ikki Tousen when the first series was released, and I have to say that I loathed it. It's notable that of all the series MVM have released and that do reside in my collection, Ikki Tousen isn't one of them. But what do I know? Fans love Ikki Tousen. The first series released here as Battle Vixens, begat spin-off after spin-off. Dragon Destiny is merely the first sequel, as there is also Great Guardians, and Xtreme Xecutor, as well as the associated OVA episodes. The director of Xtreme Xecutor went on to direct Master of Martial Hearts, released here this year by Manga Entertainment, and it too shares a common theme with Ikki Tousen.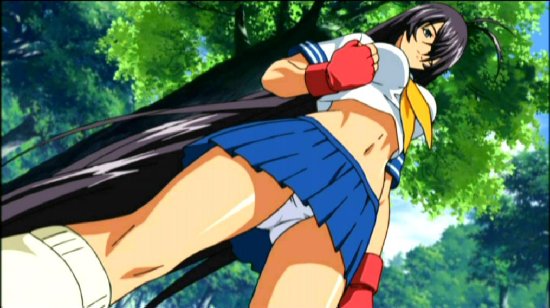 It's all about girls getting into fights. It's all about intrusive camera angles, boobs and gusset shots. It's all about explosions of chi so powerful that with a single impact, a blow can cause any girl's clothes to completely disintegrate, leaving her naked and blushing. It's all about sex and violence. And the boobs have to be independently minded, the animators have to have degrees in boob physics, and if booby bounce doesn't have a corresponding sound effect, the sound director is going to be fired. Ikki Tousen isn't my favourite anime of all time, but the scuttlebutt is that Dragon Destiny is the best of the Ikki Tousen franchise. It certainly makes it worth a second chance.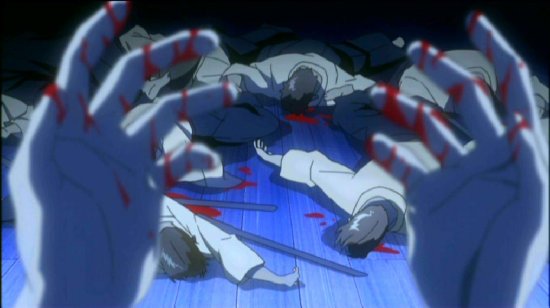 It's a loose retelling of the historical novel, The Romance of the Three Kingdoms, itself inspiration for John Woo's Red Cliff and much, much more. The characters from 1800 years ago have been reincarnated as modern day high school students, but destiny is repeating itself, with the students almost compelled to relive their past lives through inter-school battles and tournaments. The Grand Tournament of Ikki Tousen: Battle Vixens is over, and now the focus turns to the power struggle between the three schools of Nanyou, Seito, and Kyoshou and the three dragons of Hakufu Sonsaku, Gentoku Ryuubi, and Moutoku Sousou. But one of Nanyou's big four, Ryomou Shimei may have chanced upon a means to defeat pre-destiny once and for all, the elusive Dragon Gem. MVM's release of Ikki Tousen: Dragon Destiny presents all twelve episodes across three discs, as well as the six episode OVA series (with one notable omission).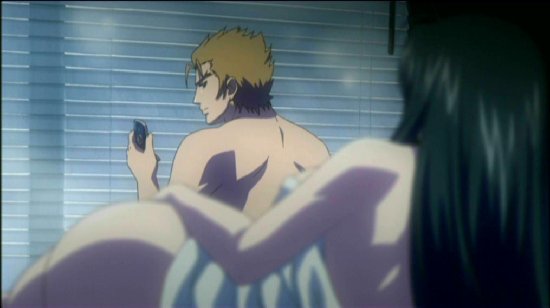 Disc 1
1. Sign of the Dragon Spirit
2. The Evil Lord Awakens
3. Bloodshed and Tears
4. Chance Meeting of the Two Dragons
Disc 2
5. Ruthless Fighters
6. Encounter with the Crouching Dragon
7. Kan'u Surrenders
8. The Little Conqueror's Heroic Death
Disc 3
9. Friendship in Chaos
10. The Wandering Koukin
11. Fighter Melee
12. Red Cliffs in Flames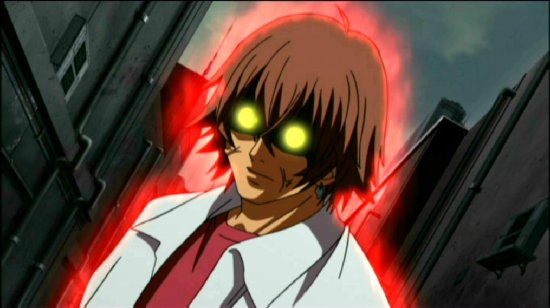 Picture
Ikki Tousen: Dragon Destiny gets a 1.78:1 anamorphic transfer for its episodes. The image is clear and colourful throughout, but with an old-fashioned NTSC-PAL conversion, there is that extra bit of softness. The animation is smooth and vivid enough though, and blended frames and ghosting are kept to a minimum. It's a fairly standard looking anime, with generic characters recognisable from the first series, and an obvious emphasis on fan service. That means lecherous camera angles, easily shredded skimpy clothing, nudity, boobs, butts, and all the animated sex and violence that a teen male anime fan could wish for. I have to mention that the quality of the animation is a world away from the first series, there are no static shots, it's all fluidly animated, and the character designs stay on model throughout. There's also a level of detail and richness to the animation that the first series lacked, even if Dragon Destiny isn't in the upper tier of anime shows.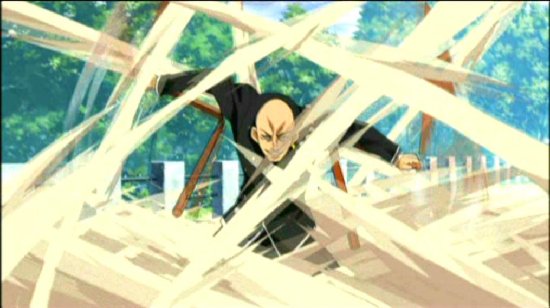 Sound
The audio comes in DD 2.0 Stereo in both English and Japanese, with optional translated subtitles and a signs only track. The music drives the pace of the show well, and the theme songs certainly catch the attention. I went with the original language track, and the performances certainly had spirit. The same can't be said for the English dub that I only briefly sampled. I found it to be desultory and monotone.
Extras
You should note that Discs 1 & 2 refused to play at all in my Sony DVP NS705V player, but disc 3 played fine. The discs all played without issue in my Panasonic DVD player and my Panasonic Blu-ray player. The selective nature of the problem suggest to me that it is a hitch with the way that the check discs were manufactured, and the retail discs ought to be fine.
All discs get static menus, with plenty of fan service, as well as jacket pictures for when the discs aren't spinning.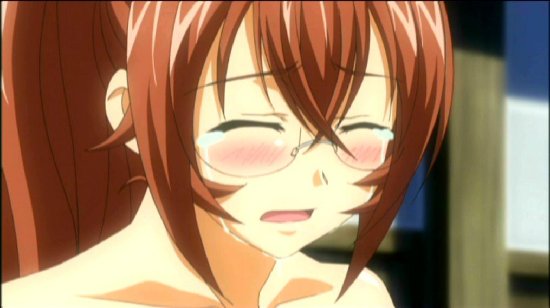 Disc 1
Here you will find the textless credits, a promotional video for the series, and 28 images in a line art gallery.
You should also get the first 2 OVA episodes for the series, which has the female characters from the show indulging in some good-natured boob groping at the communal baths. You should, but you don't as the BBFC have banned the first episode in its entirety. All that is left on the check disc is the 30-second credit sequence. You can probably find it for yourself online, but apparently one of the gropers was an underage animation, and the grope-ees, enjoyed it a little too much. This is the same BBFC that passed Dance in the Vampire Bund and Strike Witches uncut, and rated 15 and 12 respectively, both of which also had scenes of underage grope-age.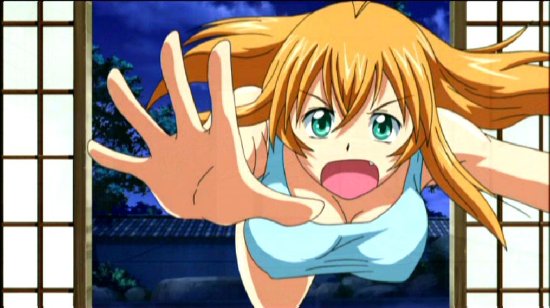 Disc 2
Here you will find 2 minutes worth of TV spots advertising Dragon Destiny in Japan. You'll also find two more of the OVA episodes running to 3 and 4 minutes respectively. They're tamer than those on disc 1, including the one you can't see, but there is still nudity and S & M to appreciate.
Disc 3
The extras conclude on this disc with two more of the OVA episodes, with 3 minutes of naughty comedy, before another 3 minutes of pure unadulterated fan service, just anime girls in the nude taking a bath. You'll also find trailers for Blade of the Immortal, Witchblade, and Desert Punk.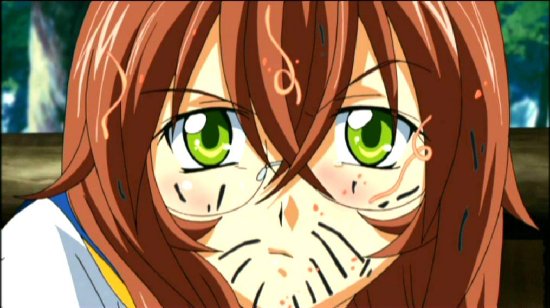 Conclusion
That was a dispiriting five hours. If I had been hoping for something more than the original Ikki Tousen series, then Dragon Destiny served up a disappointment. Despite the wider scope, the admittedly interesting Dragon Gem plot behind all the battles and backstabbing, the improved animation and production values, Dragon Destiny offers not much more than the original Ikki Tousen Series did, basically high school girls beating the clothes off each other in various brutal battles, with lots of boobs, butts, and camel toes to sate the viewers' lust for fan service, courtesy of some very opportunistic camera angles and freeze frames. I'll make this clear if I haven't already done so. I am not the target audience for Ikki Tousen: Dragon Destiny, although at age fourteen, this would have been right up my alley.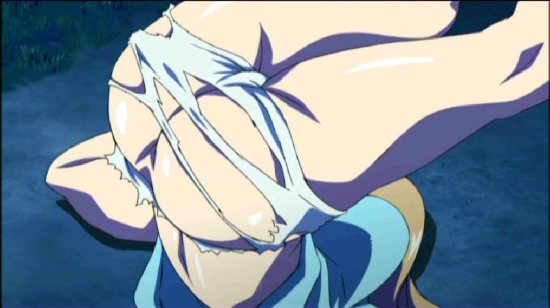 Dragon Destiny is a lot nastier and brutal than what I sampled of its predecessor. Ikki Tousen was a high school tournament anime, which had the students of various schools re-enacting ancient battles in one-on-one fights, butts were kicked, bones were broken, and the combatants emerged bruised and bloody. Dragon Destiny sees battles to the death, people are permanently maimed and disabled, and explosions of chi can be so powerful that opponents literally disintegrate. Where are the police? Where are the teachers in these schools? Where are the parents? In one scene, Sonsaku's mother is informed of her possible demise, to which she replies with a non-committal 'Meh', before complaining about her character's lack of screen time. I need a brigade of heavy-duty industrial cranes to suspend that much disbelief.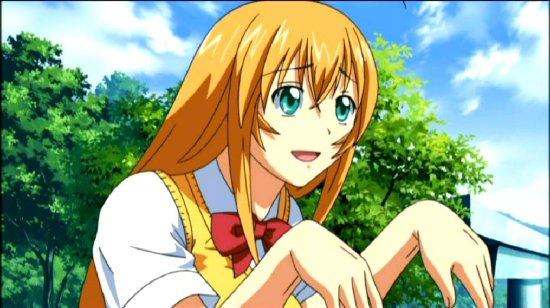 I can appreciate fan service as much as the next man when it comes to anime, although when it becomes the point of the show, then there really needs to be some wit and irony, qualities that Ikki Tousen lack. I can't really get behind the po-faced fight sequences, and the pontificating fighters, and the various machinations, as given the context it just becomes absurd. I had a similar problem with Tenjho Tenge, although that show's story and characters had much more depth than Ikki Tousen. Some of the characters and relationships in Dragon Destiny were interesting, mostly those of the Seito High School combatants and their mild-mannered leader Gentoku, and that at least kept me from nodding off. But what I really dislike about Dragon Destiny, Ikki Tousen, and indeed any stories that share this particular trait, is the idea of pre-destiny as a driver of the story. The fighters are all re-incarnated 1800 years after the Battle of Red Cliffs, and destined to fight the same battle over again. Though they rail and attempt to change destiny, they remain locked on the same paths, although the Dragon Gem offers them a hope of altering that fate. I just hate that idea, that fate determines the outcome of a story (illogical though that conceit may be given that stories are tied to the rails laid down by the writers anyway), but shows such as these always seem to lack spontaneity.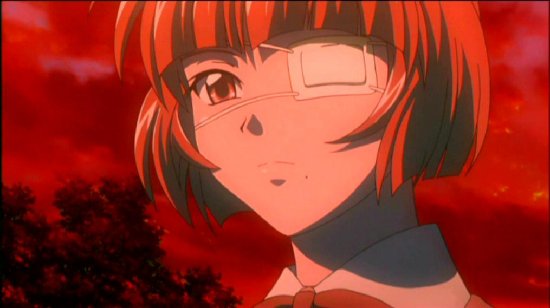 That's just me. All you need to know is that Ikki Tousen: Dragon Destiny has sex and violence in it, anime girls in various states of undress, beating the remaining clothes off each other, it gets nasty, brutal, lecherous, and the story gets from A to B without significant diversion. If you like this sort of thing, then Ikki Tousen: Dragon Destiny will probably sell even more than Battle Vixens. I also have to admit that way back in the mists of time, it was the shows that were just like this one that served as my gateway drug into anime. You know in January, MVM have one of the best anime shows ever made in my opinion, Welcome to the NHK coming to the UK. The bitter cynic in me knows that Dragon Destiny will outsell it five to one. On the bright side, compared to Master of Martial Hearts, it's Shakespeare!