Review of City of Angels
Introduction
City of Angels stars Nick Cage and Meg Ryan, which would immediately be a good recommendation in many eyes. With a thoughtful presentation of angels amongst us, City succeeds in reaching beyond many movies regarding celestial bodies into a touching tale of love and learning. City is full of wonderful images, and strong compositions. Supporting actors put in a number of superb jobs, and the story is touching and interesting.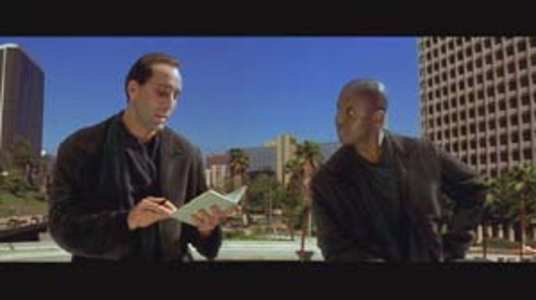 Video
A good clean transfer, there is little to criticise about this video image. The disc glows with PAL resolution, and the bitrate remains commendably high throughout the presentation. The crisp imagery of the beaches as the golden orange sun rises, and the angels long coats are silhouetted against the sky are breathtaking. There are any number of wonderful images, as the angels wait for sunrise on the beach, or as they compare notes in the most inaccessible areas such as tall buildings and the wings of planes.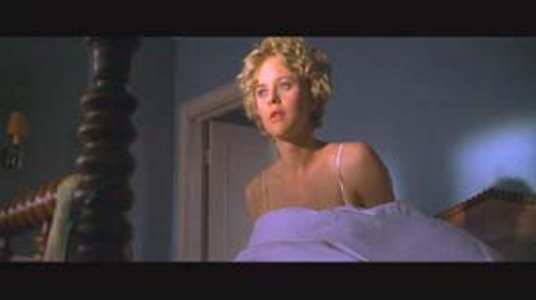 Audio
Although the soundtrack does not get the typical crashing music, explosions and gunfights to stretch the sound system, the audio quality is excellent. The music is beautiful and subtle, and comes across well in this 5.1 soundtrack.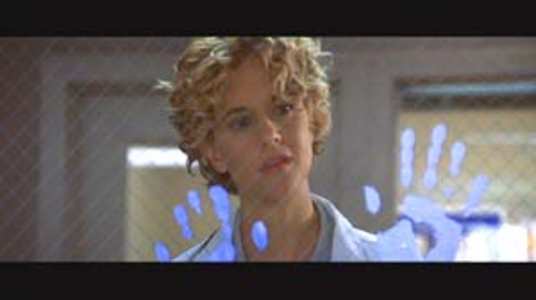 Features
Warner excelled themselves with this early disc, despite wrapping it in the dreaded snapper case. Technically, this film is a flipper, as it has the film on one side with the majority of the extra materials on the flip side. In practise though, this causes few problems unless you`re a complete couch potato. The film has a number of dubbed soundtracks, offering English, French and Italian, in addition to subtitles for English, French, Italian, Dutch, Arabic, Spanish and Portugese - making this a disc with almost global attraction!
There is a collection of unused scenes, although it`s easy to see why they were dropped as they add little to the ultimate story. These scenes are the only ones with a commentary, which has been recorded by Director Brad Silberling and Editor Lynzee Klingman. The extras are topped off with a making-of featurette which is excellent, and interviews with Peter Gabriel and Alanis Morissette which were sourced from VH1.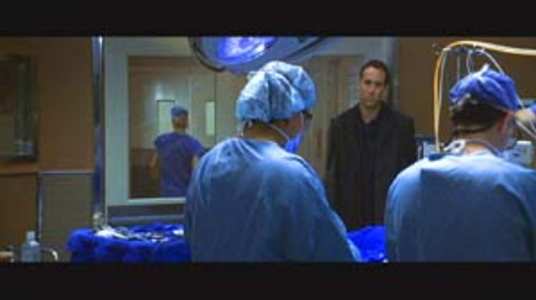 Conclusion
An excellent disc, and one that comes thoroughly recommended. In the early days of DVD, discs that might appeal equally to men and women were few and far between. At that time, City of Angels was a flagship product by being a disc that could be enjoyed by any members of the fairer sex who weren`t looking for top stunts or stunning gunfights ! Thankfully, it also demonstrated the strengths of DVD in abandon - quite simply an excellent picture, top soundtrack, copious extras and a good film. Now a wider range of films are available, City of Angels still compares well to more recent discs on the market.