Awaken the Dead
This twist on the zombie flick begins in Lynchian style when a priest with a huge tattoo of a cross on his back awakens to find a red envelope in his bedroom with an anonymous letter telling him to go to a house whilst a woman somewhere else also has a note in the same style telling her to stay because he is coming.
 
There is a mysterious figure pulling the strings called Jeremiah but who is he and why does he want them to be together? As the two try and figure out what is happening an aircraft passes overhead and the two schoolgirls who were watching it suddenly turn into crazed flesh eaters and attack the muscular man waiting outside the house.  Soon there is a full on zombie outbreak and our two protagonists, plus the three people they have recued, are under siege from the undead.
 
As events unfold, it turns out that the meeting is no coincidence as the priest, Christopher, was raised by the woman's father and has found a computer disc which contains a program called 'Project Red Phoenix', seemingly implying government involvement in the creation of the zombie horde.  This may explain the man lurking outside the house, dressed in black and sunglasses and in whom the zombies have no interest.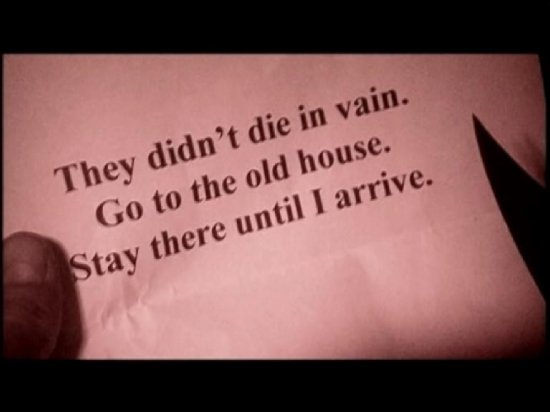 When the house is inevitably breached, they must survive on the outside.  Fortunately, Christopher wasn't always a priest and, in his former life, was a 'company man', specialising in black ops and assassinations and the house isn't short of weaponry. 
With allusions to
Night of the Living Dead
and
Resident Evil
, this zombie film is an interesting concept that suffers in the execution.  There are some strange camera shots with plenty of wide angles that make you suspect that you are watching hidden camera footage but then there are some horribly unconvincing slow motion scenes that take you out of the film. 
The acting is passable, I'm not going any further than that, with the delivery stilted and forced but the script is reasonably good and the dénouement works.  The zombie make-up is a little odd, they don't have the traditional white flesh and bite marks, but looks like  African tribesmen!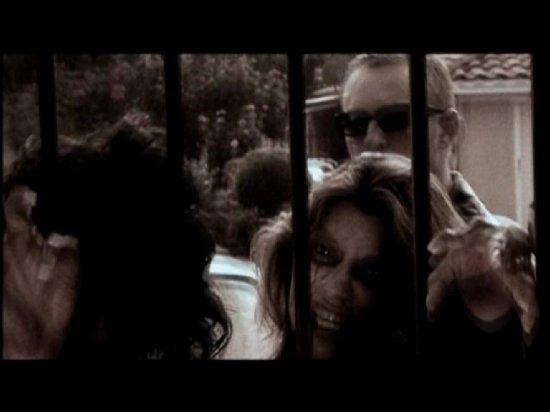 The Disc
Picture and Sound
The unspectacular audio isn't consistently clear and a few lines are a little hard to make out.  There is virtually no score with all the music coming from an industrial metal band.  
There is plenty of aliasing and moiré on the letterboxed picture which has significant graining and the black levels are very grey.  It's not unwatchable but is not fantastic quality either.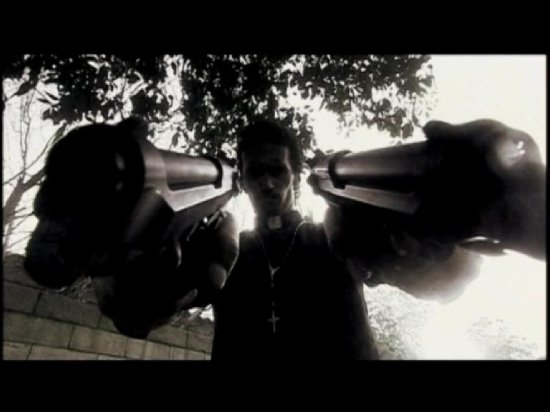 Final Thoughts
As low budget films go, this is pretty good and
Awaken the Dead
is perfectly watchable, though will never be recognised as a true genre great - it's not even a genre average if there is such a thing.  As a first movie, it does show that writer/director Jeff Brookshire knows story structure and can write decent characters.  It's obviously a cheap family affair, probably shot in his or a friend's house and with a relative as one of the producers; according to the IMDb the budget was $100,000 but I don't believe that - if it was then it wasn't spent very well!  Still, at £2.99, it's almost a case of 'buy before you try'.