Not mocking the weak...
Introduction
I've been watching Frankie Boyle do stand up for over 10 years. He first appeared on The Stand Up Show in 1995, won the Daily Telegraph Open Mic Award in 1996 (beating The Mighty Boosh's Noel Fielding and some other acts who never made it much further). After working the stand up circuit for a number of years, he appeared on TV again on BBC Scotland, did some radio pilots for BBC Radio Scotland and also wrote jokes for Jimmy Carr whilst continuing to perform his own shows.
But he is now known by most people after appearing as a regular panelist on Mock The Week. This has opened him up to a wider audience, and some of them may not know what they are letting themselves in for, as his TV persona is a necessarily watered down version of his live act (although there are similarities and you'll have heard some of this set in episodes of Mock the Week).
The show featured here was recorded live at the Hackney Empire earlier in 2008.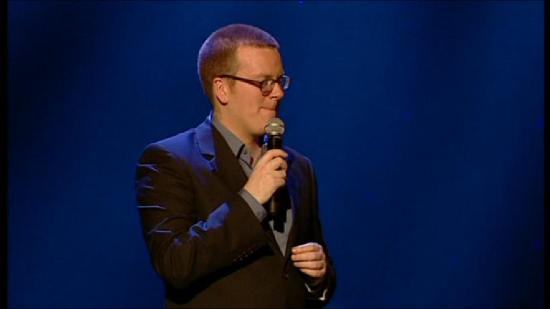 Video and Audio
We only got a DVD-R to review, but the video and audio are probably very similar to the final disc, and there's nothing to complain about here.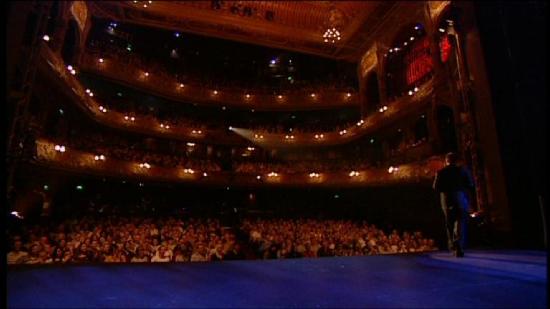 Extras
There are supposed to be quite a few extras, but once again we reviewers just got a second DVD-R which contains a 20 minute tour documentary. This "documentary" offers some behind the scenes footage of a tour around Scotland, with various clips from different nights on the tour and some backstage insights. Some of the footage has a very raw, home video quality, some of it looks more professional. An interesting little extra.
Sadly I can't tell you about "sketches from BBC3 comedy Rush Hour" as they were not included in the review DVD. Although I did watch them when they were first broadcast, and they were very funny.
I am also unable to tell you about additional audio material called "drug experiment", since that was not available for review.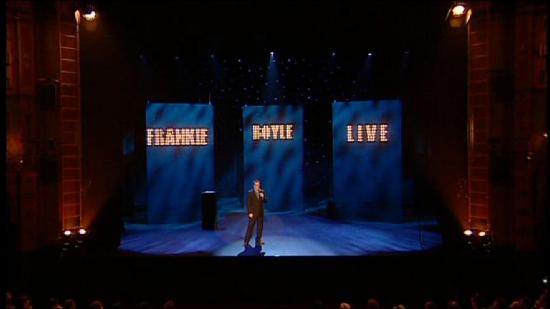 Conclusion
Frankie Boyle is an excellent stand up comedian who is now doing very well as a result of TV exposure. But he hasn't changed his style particularly and that's to his credit. If you've seen him before live then you'll enjoy this DVD. If you like him on Mock the Week then you should enjoy this too, but do note that he is more offensive than on TV.
Based on the 2 DVD-Rs that were sent to reviewers, it would seem that the final DVD will be a good one, so I can cautiously recommend it (providing something weird doesn't happen between now and the final DVD being mastered and distributed!)
Recommended for comedy fans who like something a little near the knuckle, or something that might take you to the edge of your comfort zone.