The History of Ocean Software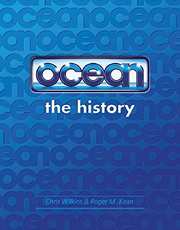 a.k.a. Ocean The History
Authors:
Chris Wilkins
Roger M. Kean

Retail Price (Hardback):
£25.00
Retail Price (Softback):
£19.99
Retail Price (Ebook): ISBN: First Published:
2013
Related Websites:
https://fusionretrobooks.com/products/the-history-of-ocean-software?variant=22058411399

Description:
For much of the 1980s, the UK led the world-wide revolution in home computing. At the heart of the fledgling industry, which grew to be a billion-dollar-a-year business, Ocean Software led the way as a creative developer and publisher. Its history of innovation, expansion and triumphs established the company as a global brand. This is Ocean's extraordinary story, told first-hand by those who were there, from the Suits upstairs to the 'Scum' in the Dungeon.

This PAPERBACK and HARDBACK book has over 30 memoirs from those who worked at Ocean thus giving a unique insight into what it was like working for one of the largest software houses in the 80s and 90s. Remember Daley Thompson's Decathlon? Paul Owens wrote the game for the ZX Spectrum as well as Kong and tells us first hand how he created the games.

This is a 268 page book charting the rise and eventual sell off of this great company.
Publishers:
Fusion Retro Books