Review for Ronin
Introduction
I encountered the seventh sign of aging yesterday. When Arrow Films solicited their summer release slate, I eagerly put in for the 4k re-mastered Ronin disc, looking forward to watching the film again after several years. And last night, as I got around to reviewing it, I learned that I had never actually seen the film before. That's definitely a positive in one sense, getting to watch a film for the first time, but now I'm also stuck with that classic problem of middle age, suspecting that my brain is secretly plotting against me.
Secret plots are at the heart of Ronin, with an Irish woman simply named Deirdre recruiting five men to pull off a dangerous job. They're being paid to steal a briefcase, a briefcase that both the Irish and the Russians will do anything to obtain. But it's in the possession of one man who surrounds himself with tight security. It will take precision planning and cool ruthlessness to pull off such a theft, and that is just the start of their problems.
Picture
Ronin gets a 2.35:1 widescreen 1080p transfer. I haven't seen the original Blu-ray release to compare, but this 4k restoration is a thing of beauty. The image is crystal clear, pin sharp, the film is presented with gorgeous clarity and a rich, if subdued colour palette. Print damage is wholly absent, and the film is stable throughout, with a well-defined but unobtrusive level of grain. The contrast is excellent, with blacks getting the depth and nuance this film needs.
The images in this review were kindly supplied by the PR.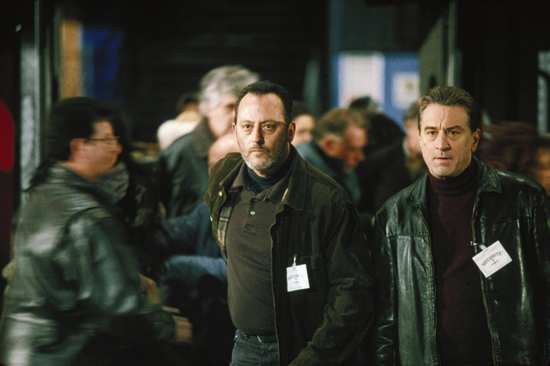 Sound
You have the choice between DTS-HD MA 5.1 Surround and PCM 2.0 Stereo English, with optional SDH English subtitles. The dialogue is clear throughout, and the surround track really does work wonders with the film's action and its sound design. I certainly appreciated the music soundtrack, which is comparatively subdued and reflective, yet still manages to drive the tense thrills and edge-of-the-seat action well.
Extras
Ronin presents its content with an animated menu.
The extras are a mix of old and new, as well as the Archival featurettes that you'll probably have seen on the DVD.
Close-Up is a new interview with cinematographer Robert Fraisse, which lasts 31:27.
You Talkin' to Me lasts 27:01 and is a 1994 piece with Quentin Tarantino waxing lyrical on the career of Robert De Niro to that point.
Alternate Ending is exactly what you think, presented in letterbox format lasting 1:49.
The Theatrical Trailer lasts 2:28 and there is an image gallery to click through.
All of these extras are presented in 1080p HD, but some are scaled up.
The audio commentary from John Frankenheimer is one of the technical ones.
The Archival Featurettes are all in 1080i 60Hz, but again, they are up-scaled.
Ronin: Filming in the Fast Lane (17:45)
Through the Lens (17:57)
The Driving of Ronin (15:29)
Natascha McElhone: An Actor's Process (13:57)
Composing the Ronin Score (11:52)
In the Cutting Room (18:56)
Venice Film Festival Interviews (20:41)
Conclusion
Everything is dark and gritty now; action films tend to pay lip-service to realism, which makes it hard to recall that when Ronin was made, it was more of an outlier in an era of glossy, bright, bubblegum Hollywood action movies. It's probably even harder to deal with the thought that Ronin is almost twenty years old at this point, and I definitely left it too long to discover this edgy and smart action thriller. It's also a movie with plenty of twists and turns to discover, revelations that really entertained me, drew me in when I watched it last night. It may seem slightly late to worry about spoilers after nineteen years, but if I could still discover Ronin at this point, I'm sure I'm not the only one.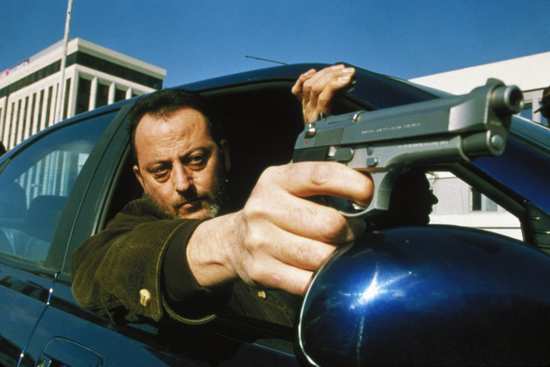 Ronin plays it really smart with its story, where the briefcase is just a Maguffin, and the real story is about the characters, the way they relate to each other. I have to admit that I did think that the film was going in a rather simpler direction, but it turns out that the Spence character played by Sean Bean is something of a ringer, a red herring, and an obvious target for antipathy. The relationships that develop between the other characters, professionals all are subtler, more nuanced, if no less tense.
The heart of the story is carried by De Niro and Jean Reno, as Sam and Vincent. Sam is an American in Paris, apparently with a past in the intelligence services, but now looking to make some money. He's a strategist, a cool-headed, clear thinker. Vincent is adept at filling needs, sourcing equipment and information. The professional respect is evident from the off, and a friendship slowly develops. Against this, Larry is the professional driver, Gregor is a technology wizard with something of an attitude, and Spence is a hot-headed weapons expert. Their respective talents are needed to pull off the theft, if their personalities don't get in the way first. And as we're thrown into the middle of the story, getting to know them as they get to know each other, it's all up in the air when it comes to motivation and agenda. Without their respective back-stories, the convolutions of the plot as it unfolds become more gripping.
The thing is that everyone does have their own agenda, and when that comes into play, is when the film really does become more interesting. Of course this is where we hit spoiler territory, for you five people at the back who are still to see Ronin for the first time. Ronin is a tense, fast-paced and gripping thriller, which above all is smart. It's smart when it comes to characterisations and dialogue, and it's smart as to the way its plot unfolds. Little things like a town being overrun by police following a shooting incident all present a realism that similar movies avoid because of inconvenience. But on the other hand, I did get a little thrown by the idea of a fast Peugeot 406. The one I once owned was anything but. This of course leads me to the high point of Ronin, the car chases. Ronin was probably the last major big-budget action feature where it was cheaper to shoot the car chases and action for real, rather than enhance it with CGI. The vehicle action looks absolutely stunning, some of the most hair-raising and breathtaking sequences ever put to celluloid.
Ronin is a fantastic film that I've missed out on for too long. This 4k Re-mastered Blu-ray looks the business though, and Arrow Video have provided a nice set of extra features too. As usual, the first pressing of the disc will also come with a booklet about the film.