Anime Review Roundup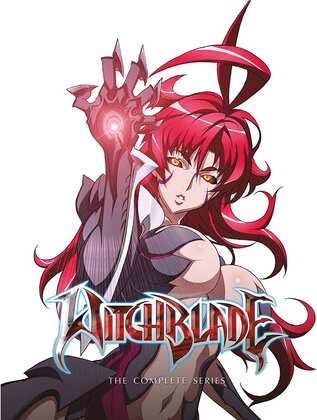 It's been a while since the last roundup, and just as much of a while since the last anime reviews.
Witchblade
came out on Blu-ray, and given the vintage of the show, coupled with the vintage of the transfer, it's hard to be enthusiastic about its HD debut in the UK. Against that, you have to weigh the quality of the story, one of Studio Gonzo's finest, and given it's a collaboration between Gonzo in Japan, and Top Cow in the US who created Witchblade, you have an anime that offers much that is different from the usual Gonzo shows. It's a story that is build around adult characters, and the central relationship is a mother daughter dynamic. That makes it worth clicking on the review.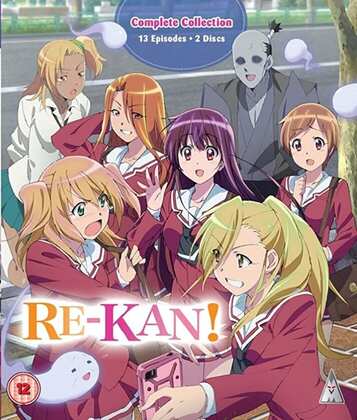 I like
Re-Kan
, but not a lot. It's one of those shows that are fun to watch, entertaining while they play, but quickly fade from the memory once the end credits have rolled. It's an occasionally saucy comedy about a girl who can talk to ghosts, and her new best friend who is terrified of the supernatural. It's a silly comedy with rather single-note characters, but can find points of poignancy in its stories that can be surprisingly moving. That was enough for me to double dip the show from DVD to Blu-ray.
This Week I've Been Mostly Rewatching...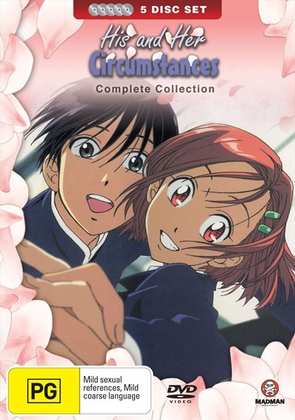 His and Her Circumstances. It's strange how sometimes shows don't age well. This show has all the pedigree and came as a key moment in anime history that makes it worth watching. It is after all a romantic comedy directed by Hideaki Anno of Neon Genesis Evangelion fame. It's about two characters that are fakes, a girl who pretends to be the perfect student because she wants to be liked, while he's trying to be perfect because his absent parents were the black sheep of the family, tainting him in the process, and he wants to prove his family wrong. It's only together that they can remove their masks and be real. It's a cel and paint show, given Hideaki Anno's unique and quirky directorial touch, and visually it's very much an acquired taste. That's even before the final seven episodes where the director quit, and the wheels simply fall off. The first time I saw it, it was with the weight of its legacy. Without all that, the second time around, His and Her Circumstances just doesn't stand up.
Never released in the UK, I wound up importing the complete series collection from Australia, released there on Region 4 DVD in 2012 by Madman Entertainment, although the show itself dates from 1998.
Here's my review
. It actually got a Blu-ray release in Japan a couple of years ago, but if you want to watch it with English assets, you might be able to find some second hand Region 1 copies.
MVM released the Witchblade Blu-ray Collector's Edition on March 13th, and they recently announced that the Standard Edition will come out on June 19th. MVM also released Re-Kan back in 2017.