Anime Review Roundup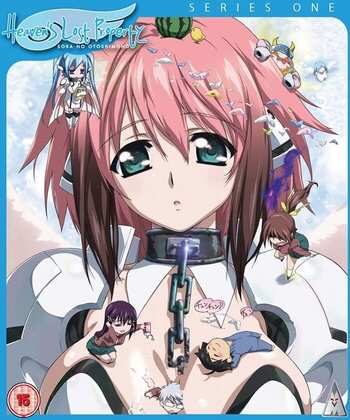 I think I finally grew up. When I first watched
Heaven's Lost Property Season 1
on DVD, I enjoyed the saucy comedy as intended. And now, a few years later, I was desperately seeking the humour in a show that I found quite cynical and contrived. A main character that is a pervert, is surrounded by girls who inexplicably find him attractive despite his lewd attentions. Not even a flock of migrating panties could redeem the show now that I have it on Blu-ray. Click on the review to share my disappointment.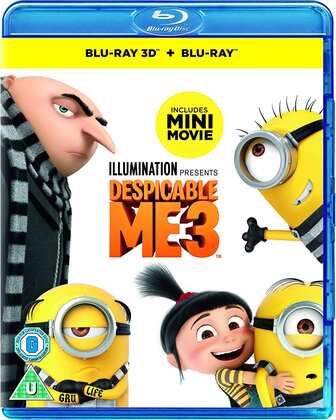 Then again, I may not be as out of touch with my inner child as that previous review suggests. I then took a look at a mainstream Hollywood family animation,
Despicable Me 3
. Last time I reviewed the most recent of the franchise, Minions: The Rise of Gru, but this is the third film in the main franchise which continues the story of wannabe supervillain Gru and his adoptive family. In the third film, he has to come to terms with a long lost twin brother, while dealing with a supervillain obsessed with the eighties. That's an obsession I can get behind.
This Week I've Been Mostly Rewatching...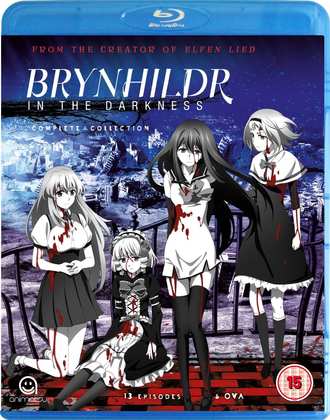 Brynhildr in the Darkness. 'From the makers of Elfen Lied' isn't the endorsement that the marketers think it is, but it was plastered on the case of Brynhildr in the Darkness. And you can see why, with a tale of a boy and his harem of witches. Only in this world, the witches are girls taken against their will, and modified to channel abilities, yet implanted by the organisation responsible for this, so that if they don't obey, or stop taking the drug only the organisation will supply, they will haemorrhage and then melt away like the Wicked Witch of the West. Some of these witches escape, and try to spend their remaining days living normal lives, while avoiding the witches sent to hunt down and execute them. When they encounter the main character, they all fall in love with him, as he offers them the hope of escaping their fates.
Just like Elfen Lied, Brynhildr in the Darkness is anime exploitation at its most mercenary, but unlike Elfen Lied, this show just can't find a tone and stick with it. It can switch from gore and violence, to goofy romantic comedy at the drop of a hat, and the sudden switches can cause whiplash. It's not fun for me, but it's got the kind of T & A that a company like Animatsu could capitalise on, when they released it on Blu-ray and on DVD back in 2016.
Here's my review of the Blu-ray
. It's hard to find now; I could only find the DVD, and at an imbecilic price point. It might be better to look in a second hand store.
MVM released Heaven's Lost Property Season 1 on Blu-ray and on DVD in 2018. Universal released Despicable Me 3 on DVD, Blu-ray, 3D Blu-ray, Steelbook Blu-ray, and UHD in 2017... No VHS :(.