Anime Review Roundup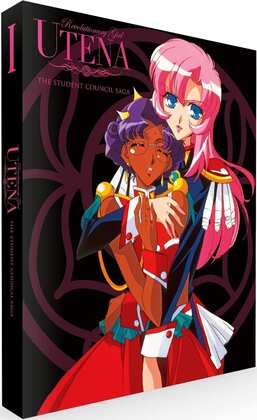 Another batch of reviews, beginning with
Revolutionary Girl Utena: Part 1
. I may have left it a little too late to watch this seminal anime series from Kunihiko Ikuhara, as it's a show that's best appreciated by those close in age to the show's protagonists. That coupled with Ikuhara's trademark esoteric style makes for a show that you really have to work at to be truly rewarded. But it's taken this long for this classic show to get the HD presentation that it deserves, and even in my decrepitude, I find much to appreciate about Revolutionary Girl Utena.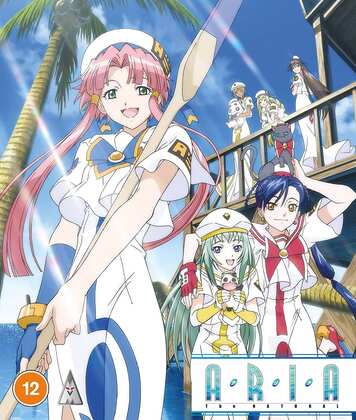 There's no such hesitation when it comes to
Aria the Natural: Part 2
. This delightful slice of life show combines sci-fi with fantasy to make for an appealing future world, where cute girls do cute things in gondolas. Normally such shows rely on short sketches and endearing vignettes, but with the passage of time such a major theme in this second series of Aria, there's more room for character growth and story development, all while it succeeds in making the audience feel good.
This Week I've Been Mostly Rewatching...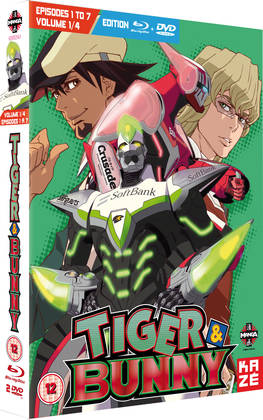 Tiger and Bunny. It took over 10 years, but they finally got around to making a second season of Tiger and Bunny, which must be one of the longest gaps between anime seasons that I'm aware of. It's surprising that it's taken so long, as going by the original 2011 series, this was one property with legs. The anime industry took Hollywood on at their own game, and did themselves proud with a superhero anime series. Tiger & Bunny is set in a world where superheroes are sponsored and take part in a reality TV show where they compete to deal with villains, to see who the best hero is each season. Tiger is an old hand who doesn't play by the rules, and is on the verge of being retired, while Bunny is the rule-stickler newbie who winds up teamed together with him. It's all fun and games, until the conspiracies bubbling under the surface start to rear up.
Tiger and Bunny Season 1 was released in the UK in 4 parts by Kazé Entertainment from 2012 on BD/DVD combos. As you might guess, the series has been deleted, so second hand would be your best bet.
Here is the review for Part 1
. I can see the US Viz release is still available at this point, but on Region 1 DVD only. It is well worth it though, as Tiger & Bunny really does capture the US comic book superhero vibe better than any other anime of that genre, even more so than some genuine comic book crossovers like Batman Ninja.
All the Anime released Revolutionary Girl Utena: Part 1 Blu-ray Collector's Edition in 2020. There is a complete Collector's Edition release that compiles the previous 3 releases into one that is released today. Aria the Natural Part 2 was released on Blu-ray by MVM on February 6th.