Anime Review Roundup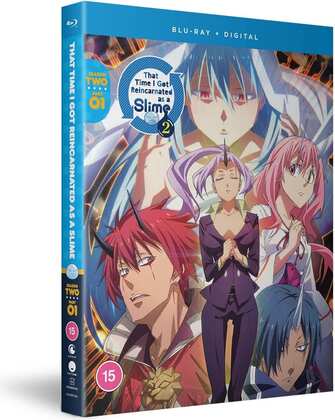 My first review for this roundup is
That Time I Got Reincarnated As A Slime - Season Two Part One
, where I learn that absence doesn't necessarily make the heart grow fonder. It's been a few years between seasons 1 and 2 being released in the UK, and the gap between Parts 1 and 2 of Season 2 was long enough that I actually delayed watching Part 1 so I could watch them both in short order. That Time I Got Reincarnated as a Slime is a franchise popular enough to get its most recent feature film spin-off into UK cinemas, but it seems the mainstream anime audiences want easy going and stress free entertainment rather than anything too challenging. Slime is a fun show that never really gets the heart racing. Click on the review to see why.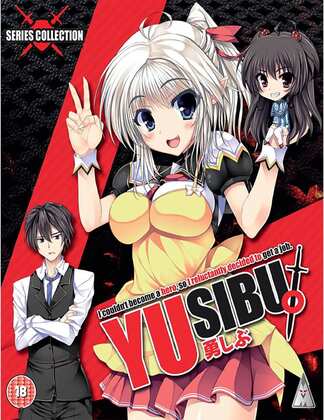 It was double-dip time for my second review as I took a look at
Yusibu
, a show with a full name even more long-winded and ridiculous than Slime's full name. As usually happens, the Blu-ray experience by far trumps that of the DVD, but I hadn't expected the show to grow on me in the intervening years. Yusibu is a joyfully silly bit of naughtiness. Lots of harmless nudity and compromising situations, as a former hero and the daughter of a demon lord get jobs working together at the magical equivalent of Dixons.
This Week I've Been Mostly Rewatching...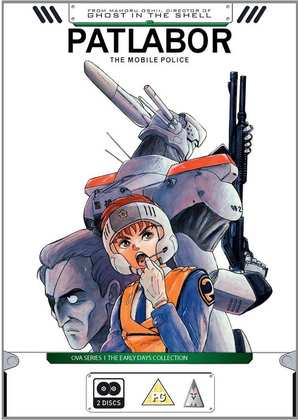 Patlabor OVAs Season 1. There are exceptions to every rule. One of my personal rules is that I've never really got along too well with the teenagers piloting giant robots genre. For a medium that is practically made for that particular genre, I haven't paid for too many of those shows. Patlabor is one that I did. It doesn't hurt that it's an early effort from Ghost in the Shell director Mamoru Oshii. But it also takes place in a world where the idea of people piloting humanoid robots, in this case Labors makes sense. Humanoid construction machines aren't out of the bounds of reason. Once people start using them for crime, it only makes sense that the police have specialised robots too, which is where the Patlabors come in, a new department of the police which isn't all that well thought of, and which attracts the unlikeliest of recruits.
A real world feel pervades Patlabor, while the emphasis of the stories is very much on comedy. The first OVA series was pretty much a trial run before the broadcast TV series went back to the beginning and started again. As such, the seven episodes in the OVA pretty much tell you everything you need to know about what to expect from the 48-episode series. MVM released Patlabor OVA Series 1 on Blu-ray and on DVD in 2013, and it is very much deleted at this point.
Here's my review for the DVD.
Second hand is your best bet.
Then-Funimation-now-Crunchyroll released That Time I Got Reincarnated As A Slime Season 2 Part 1 on Blu-ray and DVD on 16th May 2022. MVM released Yusibu on DVD and Blu-ray in 2018