Anime Review Roundup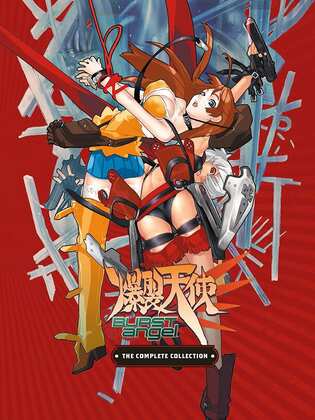 Would you believe that Burst Angel is 18 years old? It seriously boggles the mind just how time flies. You'd also be justified in asking just how well
Burst Angel
holds up today. Back in 2004, 18 year old anime included Urusei Yatsura, Fist of the North Star, the original Dragon Ball, Maison Ikkoku and Project A-Ko, classics that were defiantly wearing their vintage back then. But Burst Angel on Blu-ray still looks and feels fresh, with characters and storytelling that haven't worn thin over the years. It helps that it's mass-market clichéd entertainment to begin with, but when it boldly wears its cyberpunk spaghetti western influences, you can't help but enjoy Burst Angel and its OVA on Blu-ray.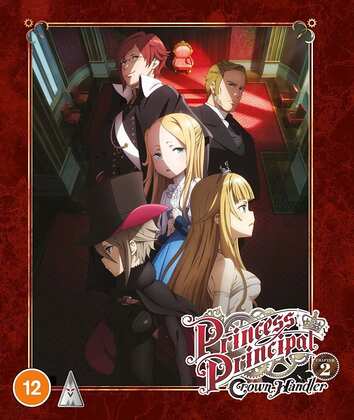 We're right up to date with the next title reviewed,
Princess Principal: Crown Handler Chapter Two
. This is the next instalment of the movie series, spun off from the steampunk spy series. Set in a world where the British Empire is split in two into the Kingdom and the Commonwealth, with Victorian era London akin to Cold War Berlin, the second film develops the story further from the first film, building on the idea of a third party scheming against both sides, with a tale of pseudo-nuclear brinkmanship and lethal intrigue within the royal family. One of my favourite anime shows of recent years has developed into quite the compelling series of feature films.
This Week I've Been Mostly Rewatching...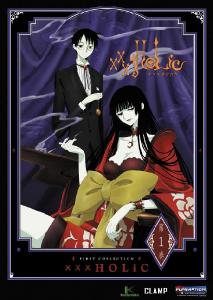 xxxHolic. It's no surprise that it's back to the past for the Re-Watch bit, but xxxHolic (pronounced Holic) comes from around the same era as Burst Angel. It's a spooky anthology show, which makes great use of Japanese supernatural traditions and folk tales for its stories. An orphan, plagued by dark spirits gets pulled into the world of a rather unique woman and her bizarre shop, where she offers a singular service; helping people with problems for unexpected prices. There are plenty of quirky characters and nifty stories to be had in this series.
xxxHolic is weird. It's a CLAMP story that came out back to back with Tsubasa Reservoir Chronicle, and the two tales overlap on more than one occasion in the manga. And you can see that the two stories are set in the same multiverse. But the two anime adaptations couldn't be more different. Tsubasa is a fairly generic adventure show with one or two gimmicks to set it apart from its peers. xxxHolic is quirky, provocative, and edgy. It is by far the better of the two shows. xxxHolic was released in two DVD collections in the UK by Manga Entertainment, and it got a complete collection as well. It's hard to find now, and second hand may be your best bet, or importing the US release which I found for a ridiculous price gouge, given that Crunchyroll are retiring Funimation's hardcopy back catalogue to lock them behind an online streaming paywall.
Here's my review of Part 1
.
MVM released the Burst Angel Collection + OVA - Collector's Edition on Blu-ray on October 31st, while they released Princess Principal: Crown Handler - Chapter 2 Blu-ray on November 28th.