Anime Review Roundup
Anime Limited purchased by Plaion Pictures
And then there was one... independent UK anime distributor that is. Last week it was announced that Plaion Group had bought Anime Limited outright, leaving just MVM as an independent UK anime company. Here's the Anime Limited blog post explaining things.
https://blog.alltheanime.com/anime-ltd-joins-the-plaion-group/
The initial panicky thought is Manga Entertainment. Manga went through various owners and partners over its life, but it was when it was purchased by Funimation that it all fell apart. Funimation erased a name that was synonymous with anime in the UK for two decades, like an afterthought, but they at least kept the UK office open. But then Sony bought Crunchyroll and Funimation, and about half of the world's anime distributors too, and merged them all under the Crunchyroll brand. And Crunchyroll sacked most of the former Manga staff, renamed the company again, and moved control to the US... and now we just get a subset of the former Funimation releases in the UK and nothing much else.
Thankfully that doesn't look to be in the cards for Anime Limited. Plaion Group is a European company which includes what used to Germany's Koch Media. They're a company I've bought from on more than one occasion, as they've given Blu-ray releases to some Hollywood back catalogue titles before anywhere else, and given them better treatment too. Plaion aren't changing the staff or the set-up of Anime Limited, but it does give them access to anime distribution in the UK and Europe, as well as a US presence. And Anime Limited gets more spending power too, which given the increasing Sony monopoly of all things anime, can only be a positive.
But as always with these things, time will tell.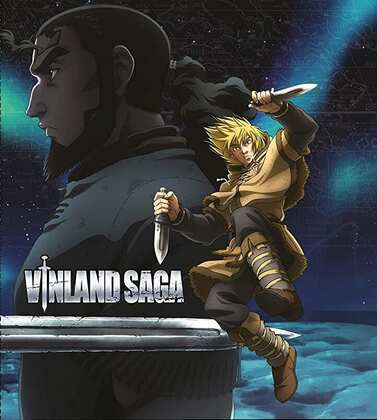 The first review this time around is for
Vinland Saga: Season One
. This is the show that you are looking for if you want to get away from all the tropes and clichés that populate mainstream anime, without sacrificing the mainstream appeal. Let's face it, today it's all isekai, and that proliferation can get tiresome after a while. A few years ago, it was all Nobunaga Oda, before that, ninja, and before that, vampires. Vinland Saga on the other hand is all about Vikings, and you don't get too many Viking anime to the pound. This is historical fiction, telling the tale of a boy named Thorfinn on a journey to avenge his father, set against the backdrop of the political intrigues and action of the Danish conquest of England circa 1000 AD. Quality animation coupled with exemplary storytelling make this a must see anime.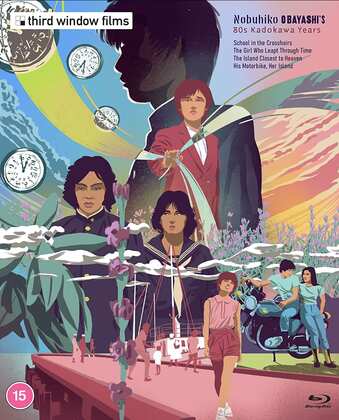 Some more live action next, as I return to the Nobuhiko Obayashi Kadokawa Years boxset and take a look at
The Girl Who Leapt Through Time (1983)
. It's a story that anime fans know better as the Mamoru Hosoda anime feature, but the book it is based on is a perennial favourite for adaptations to film and TV. Obayashi was the second person to adapt the novel, and his film is bathed in his directorial style, eye for composition, and idiosyncrasies. It is still the story of a girl, torn between two boys, who discovers a way to travel through time. That doesn't make the path of first love less rocky though. I couldn't help it. I kept comparing it to the anime.
This Week I've Been Mostly Rewatching...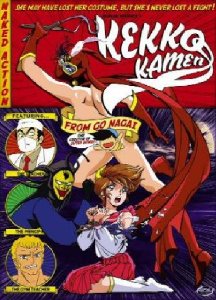 Kekko Kamen. Back when I got into this medium, not a week would go by without some tabloid publishing a story about tentacle porn Japanese cartoons here to corrupt our youth. Then someone invented the Internet, with so much actual porn, that society just gave up the fight to 'think of the children!' But I digress. Kekko Kamen is the kind of anime the tabloids warned about. In a strict school run by a masked pervert, failing female students are punished by sexual degradation and bondage. But standing for the students, to defend them from a series of depraved punishment officers is the masked heroine, Kekko Kamen. All she wears is a mask though, and her ultimate weapon is the spread legs attack. It's all pretty tame now, with animation as detailed as Barbie dolls when it comes to the anatomy .What people might find offensive today is the level of Nazi imagery, as Kekko Kamen was made back when fascists were still objects of ridicule, rather than winning elections in Europe.
Kekko Kamen was released on DVD in the UK by ADV Films back in 2007. As you might expect at this point, second hand is the only option.
Here's my review.
You don't want to get it mixed up with the live action version... Then again you might.
MVM released Vinland Saga on Collector's Edition Blu-ray on 29th August 2022. If you can wait, there will be a standard edition Blu-ray release on February 13th 2023. The Girl Who Leapt Through Time (1983) was released as part of the Nobuhiko Obayashi 80s Kadokawa Years Boxset on October 17th.