Anime Review Roundup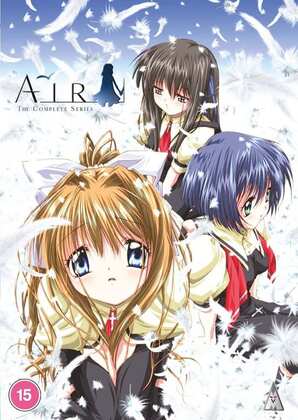 I'm toying with the idea of going fortnightly for these anime review roundups; either that or I'll say anything to justify my procrastination. But it does mean that I'll get a few more reviews linked here.
I reviewed Air first
, and it's a show that I have been wanting to watch for over ten years now, ever since I first encountered Kanon, and was introduced to the visual novel adaptations from Jun Maeda. Air was the first of those titles, and coincidentally, one of the first shows produced outright by studio Kyoto Animation. A young man, an itinerant puppeteer on a journey to find a unique woman, comes to a small town where various girls need his help. It's a familiar format if you've seen Kanon, Clannad, Little Busters and the like, but Air did it first. Click on the review to read more.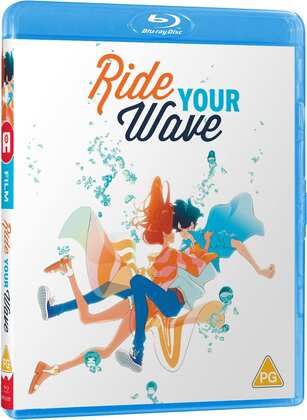 Next it was the turn of
Ride Your Wave
, the Masaaki Yuasa feature film that All the Anime released a couple of years ago. Yuasa is a singular talent when it comes to anime direction, and I have to be honest and say that I find him something of an acquired taste. However, Ride Your Wave is perhaps his most commercial film. It's a tragic romance, a budding love torn asunder by an accident, but it's only after that loss that the story really begins, following the grieving girl as she discovers a magic that can reunite her with her lost love. The story is good, but I have to say that one of the characters was such that I couldn't connect with the film in the way that I should have.
This Week I've Been Mostly Rewatching...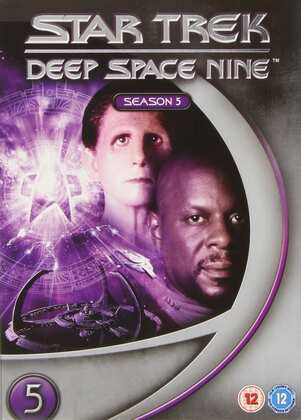 It's been thirty years since Star Trek: Deep Space Nine debuted, and since that time we've had Voyager and Enterprise, and over the last few years, several new series going straight to streaming, like Discovery, Picard, Lower Decks, and Strange New Worlds. And even after all that time, I have to say that Star Trek Deep Space Nine is as good as Star Trek ever got. Unlike the retcons of recent years, DS9 does justice to the history of Star Trek from the original series onwards, while offering something new and different compared to the usual 'boldly going' of the starship bound series. And for the first time, a sense of an advancing narrative and greater internal continuity made for an epic saga where episodic adventures were the norm, and the show went in darker directions without having to be 'controversial and edgy'. Today, all serialised TV is like this, but back in 1992, DS9 and its 'rival' Babylon 5 were among the first.
Paramount originally released Deep Space Nine across around 90 VHS tapes, but subsequently they entered the DVD age with seven season sets. The original Clamshell cases retailed at around £130 each, but the subsequent slimline collections significantly reduced that price. You can still find the slimline sets for bargain prices, but Paramount want you to buy the complete collection for around £60. It's nice to know that in this cost of living crisis, some prices aren't going up. I'm currently watching Season 5, where the Dominion War is just about to kick off big time.
Here's my review
. This really is as good as Star Trek ever got.
All the Anime released Ride Your Wave on Collectors, Standard Blu-ray and Standard DVD towards the end of 2020. MVM released Air on DVD on the 6th of June.