Anime Review Roundup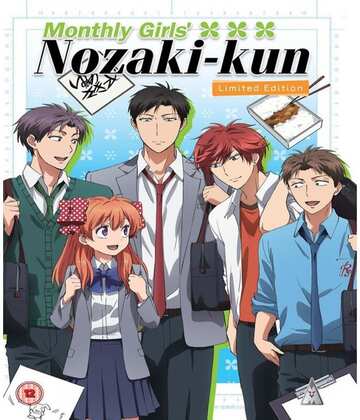 This should be in the Rewatching segment as well, given that this is my second time with
Monthly Girls Nozaki-kun
. This time however, I splurged on the Collector's Edition boxset, which gathers both the DVD and Blu-ray discs, and throws in 3CDs of soundtrack as well. I say splurged, even though I got it on a weekly sale, because the boxset has now slipped to clearance, and is even cheaper, which warrants the review, a chance to point you in the direction of Anime On Line where you can pick up a copy while stocks last. It's still one of the funniest anime comedies I have seen, the mayhem that ensues when a girl confesses to the boy of her dreams, only to wind up employed as his manga assistant, thanks to his total denseness. The irony is that he's famous for writing a manga about high school romance.
This Week I've Been Mostly Rewatching...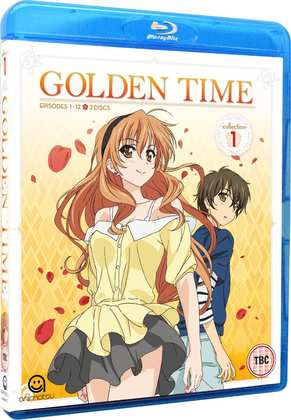 Golden Time. Speaking of adolescent romance, Golden Time moves things up to college age, when young men and women are finding their independence, living away from home for the first time, and having to attain some maturity, which usually lasts until Fresher's Week pub crawls and it all falls apart. Golden Time centres on the golden haired girl at the heart of the story, a girl obsessively devoted to her boyfriend, who she's known since childhood. Only he grew up, felt smothered, and ran away to university. She followed, much to his chagrin, and his new friend got a front row seat to the messy end of their relationship. Yet this friend likes the girl's strength of will and they wind up dating. But the road to love is ever rocky, especially when the guy has amnesia following an accident, and his 'past self' is floating in the aether hoping to get his life and the girl he loves back, a girl who also goes to the university.
I really like Golden Time; it's one of those rare anime romances that eschews the usual harem format to offer something more realistic (let's face it, anything is realistic compared to a harem). It's a good story with appealing characters, and brings a female protagonist that is rarely seen in the genre, strong and independent of spirit. Golden Time was released in the UK on Blu-ray and DVD in 2016 by Animatsu and is deleted now, although the Blu-rays are still available to buy.
Here's my review of Part 1
. It's worth noting that the release is Japanese with subtitles only. In the US, Sentai Filmworks went back and gave the show a dub, and those Region A discs came out in 2020.
MVM released Monthly Girls Nozaki-kun on Blu-ray, DVD and Collector's Edition in 2016.