Anime Review Roundup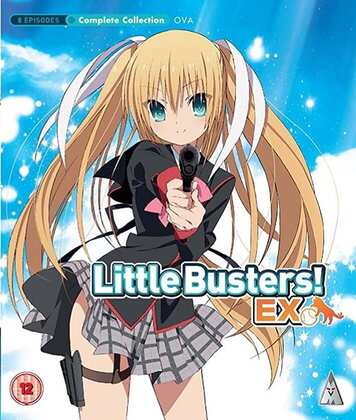 Better late than never I suppose, although last week's review certainly doesn't evoke much enthusiasm in me. It's pure momentum and collector's reflex that got me double-dipping the
Little Busters EX OVA
to Blu-ray, as I'd also done the same for the first two seasons. But the EX OVA is more of an afterthought, an appendage that allows the main character to interact with a trio of inconsequential 'guest' characters. In a medium that makes the most use of visual fan service, these eight episodes are fan service of a more basic nature; sides stories purely for fans of the franchise.
This Week I've Been Mostly Rewatching...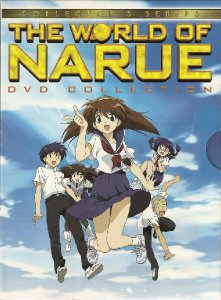 The World of Narue. This is old school anime of the best sort, a sci-fi romantic comedy back from when such shows were all the rage. The World of Narue is one of the good ones. A hapless teen male gets rescued from an alien creature disguised as a cute puppy by a girl in his class, only to learn that she's actually an alien as well, living on Earth with her father. Naturally he asks her to be his girlfriend, and winds up getting introduced to a galaxy of wonders into the bargain. But aliens are easy, navigating first love, that's hard.
The World of Narue is well and truly deleted now, so looking second hand, or hoping for an online stream might be your only choices. It was released in the UK by 4 Digital Media, back when small companies would dip their toe in the anime waters for one release or two, only to be scared off by a small customer base, and even smaller sales. It's not the one worth looking for though. I got the US release,
reviewed here
, from Central Park Media, loaded with extra features, and authored the way anime fans expect. In 2009 Section 23 rescued the World of Narue in the US, and published it on the ADV label, shy of extra features, and there might be a few copies of that still in the wild.
MVM released Little Busters EX on Blu-ray and DVD in 2017.