Anime Review Roundup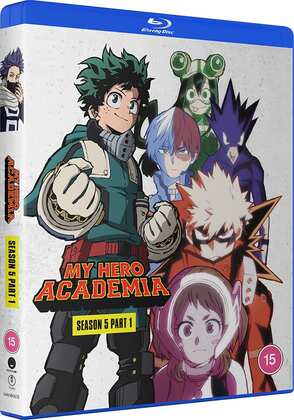 Building work tends to put a damper on my reviewer ardour, if anything could. That explains why I've been somewhat shy for the last couple weeks. The sound of a drill whining in the room next door makes it hard for me to turn my laptop on, let alone write up any reviews. But I did find the time to get a review for
My Hero Academia Season 5 Part 1
posted. It's the next instalment of the long running shonen action and superhero mash-up. The thing about My Hero Academia is that it established a formula quite early on and has been slavishly following it. That's normally not an issue given that the show is so good, but here the formula begins to strain the seams. Click on the review to read more.
This Week I've Been Mostly Rewatching...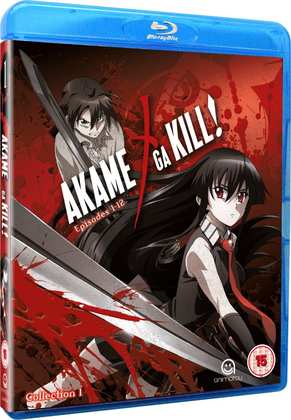 Akame ga Kill. A young warrior heads to the big city to seek his fortune and support the village that he left behind. He encounters a world steeped in corruption and infamy, and walks into tragedy. He's 'rescued' by a group of assassins, freedom fighters looking to overthrow the corrupt government, and gets pulled into intrigue, romance, superpowers and death. Akame ga Kill is an entertaining show which offers laughs, action and drama, but for me presents a problem common with many modern anime. It's the designed by committee effect. Akame ga Kill wants to be the new Berserk, delivering a dark and gory story. This would be effective if the characters weren't made to conform to the usual cutesy anime stereotypes. Maybe it's meant to be more shocking to see a cute tsundere type get dismembered by a psychotic pink-haired girl, but in practice Akame ga Kill just doesn't work for me.
Akame ga Kill was released in two parts by short lived distributor Animatsu in the UK back in 2016. It came on DVD and BD, and I believe there was a Limited Edition release as well.
Here's my review of Part 1
. Animatsu is deleted at this point, let alone their catalogue, but there are still a few copies to be had out there in the world.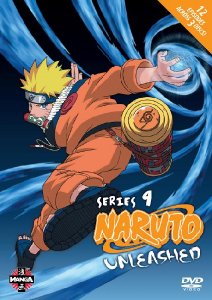 Yes, I'm still re-watching Naruto, an epic trek I embarked on quite some time ago. There's nothing constructive to say at this point, given that I'm now at
Season 9 of Naruto Unleashed
, the last release before Naruto Shippuden debuted. We're talking low quality animation, and what feels like a hundred episode stretch of filler episodes. All I want to say at this juncture is that while the show was practically at its worst, there was a whole lot of money thrown at the opening sequences, with Yura Yura by Hearts Grow given some spectacular silhouette animation looking almost rotoscoped.
Funimation UK released My Hero Academia Season 5 Part 1 on Blu-ray and DVD on April 5th.