Anime Review Roundup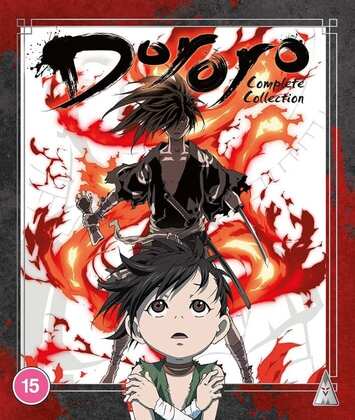 For some idiotic reason, I wasn't expecting good things from Dororo. It is after all ostensibly a remake of a 53 year old television show, and as we all know, television from the past is nowhere near as good as the TV we get today, shaped by modern society, production values, and a fashion for serialised storytelling. But
Dororo
is actually adapted from a manga by the father of the medium, Osamu Tezuka. Of course it's going to be good. It's just a matter of how good. A samurai lord sacrifices his firstborn to demons in exchange for power. But the child survives, horribly maimed, to be rescued by a doctor that gives the child prosthetics, and teaches him to survive. But more than survive, the boy learns that when he kills some demons, parts of his body are restored, and so begins his quest. Early on, he encounters a young thief named Dororo. A fantastic adventure series ensues, set during the early Warring States Period, adding no little complexity to the story. Dororo is much more than the sum of its parts, pun intended.
This Week I've Been Mostly Rewatching...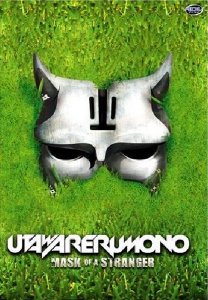 Utawarerumono. Speaking of fantasy action adventures... Utawareremono is an example of modern storytelling, based on a Japanese video game/visual novel. A strange man appears in a village, masked and amnesiac and horribly injured. The villagers nurse him back to health, and teach the blank slate of a man about the world in which he lives. The people are all chimera of sorts, furries, with animalistic ears and tails and the like, whereas he looks more conventionally human. But he's in a feudal world where the strong prey on the weak. And when his new family is attacked, he reveals a strength, a wisdom, and a tactical ability that sets him on the path to greatness, as his fight to free the village from tyranny leads him to ruling a nation.
Utawarerumono has its issues, wearing its game origins on its sleeve, and can be profoundly atonal at times, mixing cutesy characters with brutal blood and gore. But it's still a compelling and addictive watch. ADV Films released Utawarerumono on six single volume DVDs, although coming around the time of the company's demise, finding second hand copies in the UK will be hard now. The show was released in the US as well in 2007, and I imported the ADV volumes.
Here's my review of Volume 1.
Funimation subsequently released the show as a complete collection, and that Region 1 release can still be found for import. Since then, Japanese producers have returned to Utawarerumono's world with OVAs and a sequel series, which can be had from the US on Blu-ray (check Region coding before importing).
MVM release Dororo on Blu-ray today.