Anime Review Roundup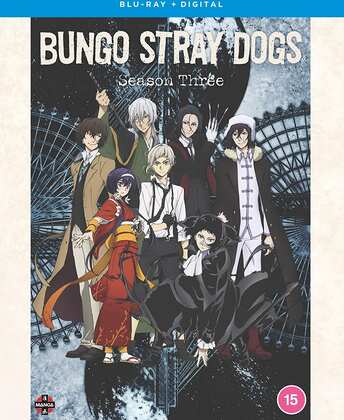 The review for
Bungo Stray Dogs Season 3
had been on my hard drive for several months before I got around to posting it, given how I've been rationing out the anime reviews to have at least one a week. Naturally I've forgotten what Bungo Stray Dogs is all about by this point, although I'm pretty sure that it has nothing to do with wombles. It is one of those shows that cloak a rather mundane anime genre with powerful production values, without transcending that genre. It's like most big budget Hollywood productions then. Given that it's a show about people with special powers getting into all manner of conflicts, it's more Hollywood even than that. Click on the review to read more.
This Week I Have Been Mostly Rewatching...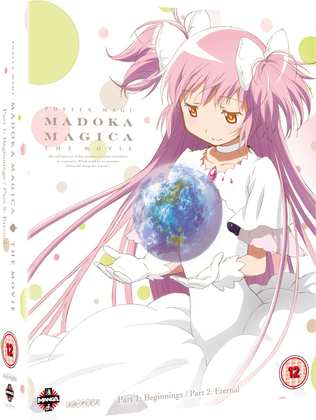 Puella Magi Madoka Magica The Movie: Part 1 – Beginnings. There's a tradition of taking popular anime TV series and simply re-editing them to a theatrical release format, which can be a bit hit and miss. It's all about making the best use of the time available, and sometimes, squeezing a 2-cour, 26 episode series into 90 minutes results in a messy and unedifying highlights package. But Puella Magi Madoka Magica is one of the signature TV events of the 21st Century thus far, and for its single cour, 5 hour runtime, they made two feature films running to over 4 hours. Cutting out credit sequences, recaps and previews, that's almost one to one. There is still a bit of editorial finessing to make the episodes work as a movie, but this Evangelion type deconstruction of the magical girl genre works stupendously well as feature films. The first film is all set-up, taking the story to a natural, cliff-hanger stopping point. And all the effort saved in editing gets put into enhancing the animation, and levelling up the backgrounds, giving the story a properly theatrical feel.
The first two Puella Magi Madoka Magica movies were released as a twin-pack and individually on both Blu-ray and on DVD in the UK by Manga Entertainment in 2015. Alas, with the Funimation buy out, it seems that they are letting older, non Funimation titles fall out of print. Certainly these titles are hard to find now, and maybe second hand would be a better bet.
Here's my review of the twin-pack release.
It's well worth seeking out, even now, and is still a landmark moment in anime.
Bungo Stray Dogs Season 3 came out on DVD and BD on the Manga Entertainment label in February 2021, one of the last titles with that logo before Funimation UK retired the marque.