Anime Review Roundup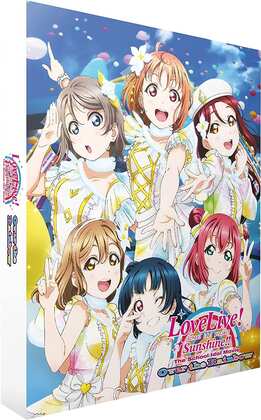 First up last week, it was the review for
Love Live! Sunshine!! The School Idol Movie: Over the Rainbow
, which takes more time to type than it does to watch, probably. Anime can be about storytelling, and it can be about merchandising, and is usually a combination of the two, given that most anime are based on manga or light novels which also can use the cross promotion. But there are degrees, and the greater the merchandising opportunity, the less effort needs to be put into the product. Love Live! Sunshine!! The School Idol Movie: Over the Rainbow is definitely one of those. The first Love Live movie, also a tie in to a videogame product, and the first iteration in a multi-pronged franchise, did pretty well as a storytelling experience, but the second film spin-off really leaves the seams showing. Click on the review to read more.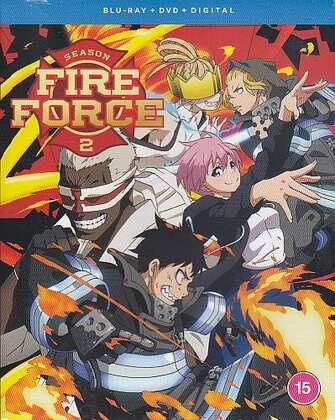 The story means a lot more in
Fire Force - Season 2 Part 1
, my next review. The issue here is one of timing, in that Funimation UK, and Manga before them left lengthy gaps between releases. That's less of an issue in this modern day age of simulcast streaming, but us Luddites who only have time to watch these things on disc have a harder time keeping track of characters and story arcs when there are gaps of over half a year between releases. Fire Force is a shonen action show, from the creator of Soul Eater, so character art style and the emphasis on humour might be familiar, as well as the Excalibur reference. But there is lots of action, succeeding through superior willpower, and lots of levelling up, in a future world dominated by fire, and the demons that come about through spontaneous human combustion. It's certainly entertaining, even if the release schedules means it's less memorable.
This Week I Have Been Mostly Rewatching...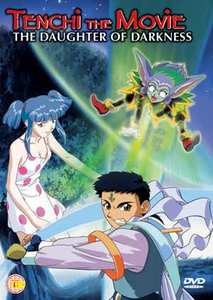 Tenchi Muyo: The Movie Daughter Of Darkness. The second Tenchi Muyo movie has really grown on me over the years, and I really look forward to re-watching it. The DVD is a pain though, decidedly old-school and not pleasant on modern flat panel TVs. It's better experienced on an old school 4:3 CRT TV. Like all the Tenchi Muyo movies, it really sits in its own bubble of continuity; Mihoshi's partner Kiyone plays a role again, and the story develops in a way that is never revisited. But the film is short and sweet, and it tells a really heartfelt and engaging story, when Tenchi is visited by a girl who claims to be his daughter. The usual harem antics ensue, but things get dark when the true purpose behind her visit is revealed.
MVM released the show on DVD in 2007, and subsequently was re-released as part of the Tenchi movie boxset later the same year.
Here's my review of the film
. It's well and truly deleted now, but second hand copies are available. The Tenchi movies did see a Blu-ray release, locked to Region A in the US, and I have long wished that those Blu-rays would see a Region B release too. Alas, we're still waiting.
All the Anime released Love Live! Sunshine!! The School Idol Movie: Over the Rainbow on Blu-ray Collector's Edition on August 30th, and that's when Funimation UK also released Fire Force – Season 2 Part 1 on Blu-ray/DVD combo.