Anime Review Roundup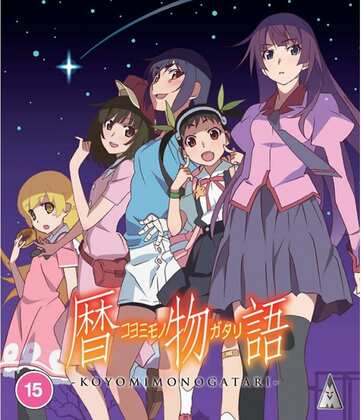 Isn't it always the way? You wait ages for one Monogatari, and three of them turn up at once. This year we are getting three series in the Monogatari franchise that complete (in soft pencil and subject to correction) the series.
Koyomimonogatari
is the first of them, an original net animation comprising 12 short episodes that slot in between the previously released shows. For the most part, they are more moments of light, inconsequential fun with the protagonist, Koyomi Araragi, and the various members of his 'harem'. That's until the final three episodes in this collection, which set up the next instalment of the franchise, Owarimonogatari Part 3, reviewing soon.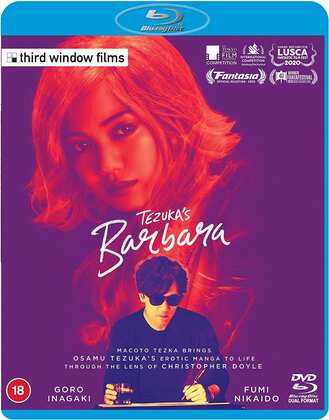 Next it was some live action, although coming from the father of anime, Osamu Tezuka, it's certainly worth mentioning here.
Tezuka's Barbara
is a 2019 adaptation of a manga from the mid-seventies, previously considered un-filmable. Eventually it came to be directed in live action form by Macota Tezuka, Osamu's son. It tells the tale of a popular author, disenchanted by his mundane popularity, and how his life changes when he encounters the eponymous Barbara, an unlikely Muse who challenges his complacency, introducing him to the seedy underside of life. Tezuka's Barbara is a complicated film, well worth seeking out if want to watch something provocative and certainly different.
This Week I Have Been Mostly Rewatching...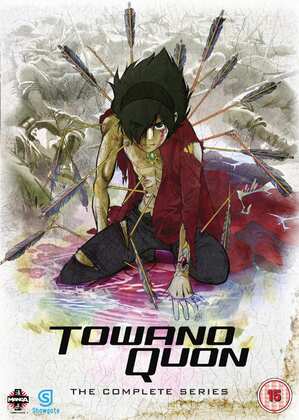 Towanoquon. So Funimation bought out Manga, and recently shut down the Manga Entertainment Youtube Channel, taking all those cool trailers with it. So now I have to use grainy, low-res bootlegs of trailers of old Manga Entertainment titles in this bit if I'm lucky. Otherwise it will probably be some tacky AMV set to a Slipknot soundtrack to make it look edgy. Do I sound bitter? And Towanoquon isn't really worth the stress, although on the surface it looks like a really good project. It's certainly derivative, but at first glance there is a cool X-Men vibe to it, with unsuspecting people suddenly developing strange powers, and a clandestine group hunting down these people before they can 'harm society'. Quon is an immortal with powers who is dedicated to saving his kind.
Towanoquon should be good, after all, it gives each episode twice the room to breathe and really develop some nice deep stories. The 45-minute episode runtimes remind me of the kind of OVAs that got me into anime to begin with back in the mid-nineties. But ultimately, it's uncertain of what it really wants to be, far too derivative of other shows and movies, and winds up taking some very clichéd character short cuts, that leave it far less than the sum of its parts.
Here's my review of the UK DVD release
from Manga Entertainment. You'll have to look around to find some new copies of this 2012 release. Sentai released it in the US, and on Region A locked Blu-ray, but again after this much time, you'll have to do some detective work to snag a copy.
MVM released Koyomimonogatari on Blu-ray on June 14th. Third Window Films will release Tezuka's Barbara on Blu-ray/DVD combo on June 28th.