Anime Review Roundup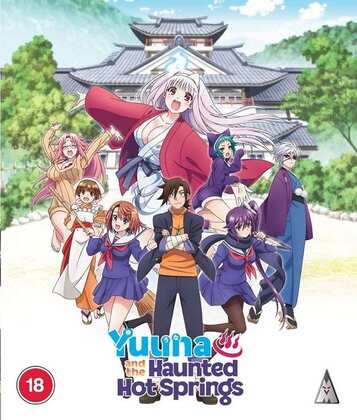 Yuuna and the Haunted Hot Springs is a slightly deceptive title given that Yuuna is the teenage ghost actually doing the haunting. Her spirit resides at a hot springs inn, along with a handful of supernaturally endowed girls. Into this bizarre mix enters a young exorcist, a boy trained from childhood to punch out supernatural beings and demons with his innate spiritual power. His one weakness is that he doesn't hit girls, which is why he winds up with Yuuna as his roommate. Forget all that preamble because
Yuuna and the Haunted Hot Springs
is what you get when a teenage male winds up living with a group of teenage girls; a harem comedy. This show isn't apologetic about it either, going for the full on seaside postcard comedy. The surprising thing is that it's really quite entertaining to boot.
This Week I Have Been Mostly Rewatching...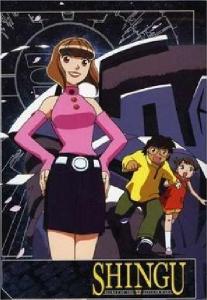 Shingu. Or Shingu: Secret of the Stellar Wars as its full title goes, or Record of School Wars Muryou as it was known in Japan. I suppose Star Wars makes for a better audience grabber than Grange Hill, even if this show is really like neither. It's one of those anime shows that are hard to fit in a genre, and the last show that UK distributors touch, leaving it to the niche US distributors to handle where they might get a few thousand sales if they're lucky. It's a shame really, as this is one my favourite anime, thoroughly entertaining, and happily doing its own thing. It's set in the not too distant future of 2070, where the world is finally at peace, and the existence of extra-terrestrials is revealed, to which the world reacts with a collective 'Meh!' A middle school somehow winds up at the heart of first contact, when it turns out the local community have an ancient collective secret of sending their children in a strange robot to protect the world from alien invasion. But these are kids who concentrate more on their school lives and relationships, even if some of them have special powers. I really can't do the show justice here so
I'll just link to my review
, but it is the most laid back, slice of life, giant robot sci-fi series I have; defiantly unique and a whole lot of fun; full of positivity.
TRSI, a.k.a. Nozomi Entertainment released Shingu in the US on Region 1 DVD in 5 volumes. These were then gathered into a thinpack collector's edition with a thick card slipcase and collector's booklet, which is what I reviewed. Currently it's available as a standard collector's edition, and at a budget price.
MVM released Yuuna and the Haunted Hot Springs on Blu-ray on December 7th.