Anime Review Roundup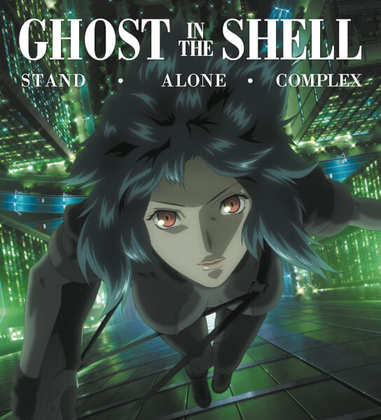 Yes, Ghost in the Shell... again! This time it's the Stand Alone Complex Blu-ray release, which is a little redundant given it's the
Ghost in the Shell Stand Alone Complex Deluxe Edition
. I got it on the day of release a couple of years ago, and it's long since out of print and sold out. However, the standard Blu-ray release of the show was subsequently made available and is still there to buy today. It's 52 episodes of the classic cyberpunk show, which in this collection also included the two compilation movies, the Solid State Society movie, and an excellent, large book. I wasn't going to review it as Stuart McLean had already done so, but having finally watched the episodes, I found some things worth writing about. Click on the review to find out what.
This Week I Have Been Mostly Rewatching...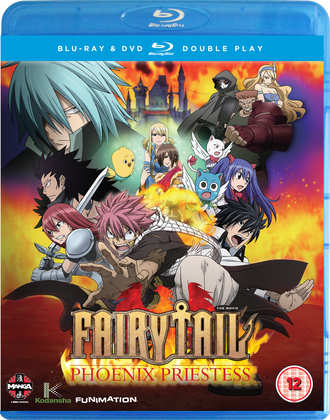 Fairy Tail The Movie: Phoenix Priestess. A shonen series spin-off? There are things to expect here which Phoenix Priestess fulfils. The familiar characters from the series will be there, but their story won't move forward in the slightest. Instead there will be a guest character with a problem that needs solving, and it will end in a whopping great action sequence where the fate of the world will be in question. That's every shonen spin-off ever. The Phoenix Priestess spin-off from Fairy Tail works better than most though, by really finding the emotional heart of the story and building upon it.
Manga Entertainment released the first Fairy Tail movie spin-off in 2014 on BD and DVD, and it is still available today.
Here's my review
.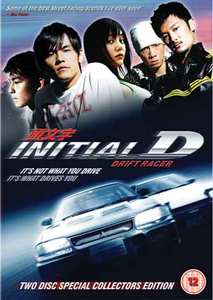 Initial D Drift Racer. I think that to my knowledge, this was the first live action version of a manga/anime that I saw, and surprisingly it wasn't made by the Japanese. Instead it fell to Hong Kong to make the Initial D live action movie, and they really managed to impress. For one thing, they shot on location at Mount Akina with a cast from China, Taiwan and Japan. They also stuck pretty close to the manga storyline, with familiar characters and story arcs present. Above all, the driving sequences are intense, there's not a lot of CGI, and there is some insane drift skills on show here. Unfortunately they got one thing wrong, and that is the characterisations themselves, with some characters bearing resemblance to their manga/anime counterparts in name only, and with some decidedly Hong Kong movie humour out of place in the film. Even with that, Initial D is a pretty strong adaptation compared to many others.
Premier Asia, sister company to Hong Kong Legends released the film in the UK on 2-disc DVD back in 2006. The Cantonese track is the way to go, as the English dub, bad enough to begin with, took the cheesy hip hop of the original version and replaced it with some godawful techno.
Here's my review
. You might be able to find a few copies still floating around new, although second hand would be your best bet. In the US, Tai Seng gave it a Region A/B Blu-ray release in 2008, but that will actually be harder to find than the Premier Asia DVD.
Ghost in the Shell Stand Alone Complex Deluxe Edition was released by Manga Entertainment in June 2018, but the subsequent Standard Edition Blu-ray will be easier to find now.