Anime Review Roundup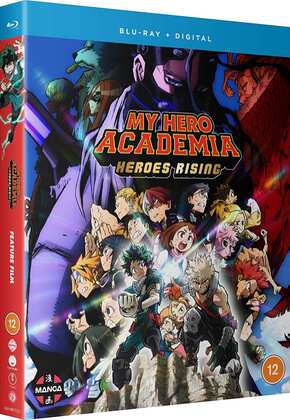 The shonen action genre is the staple for anime fans. A lot of people are introduced to anime with shows like Naruto or One Piece or Fairy Tail. They are rarely the pinnacle in storytelling or characterisation, and their lengthy broadcast runs means that fans have to be picky, and usually exclusive when they invest in an anime series. But then there is something like My Hero Academia, very much a shonen action show, but one which has had some serious production value applied to it, with a story told efficiently and paced perfectly instead of stretched out.
My Hero Academia: Heroes Rising
is the second spin-off movie, that sees the trainee heroes of Class 1-A getting some work experience on a quiet and idyllic resort island, but then getting in over their heads when a truly powerful villain attacks. Heroes Rising is a whole lot of fun. Click on the review to learn more.
This Week I Have Been Mostly Rewatching...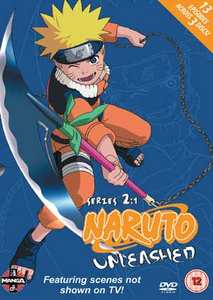 Naruto Season 2. Speaking of long running shonen action, I've gotten to season 2 of the original Naruto. It's pretty redundant trying to summarise the adventures of the bright orange ninja, as for a while there, the show was pretty much entry level anime; most everyone knew about the ninja Harry Potter. For a show that in the end, along with Shippuden achieved over 800 episodes, this second season is what really hooked fans. Season 1 introduced the main characters, gave some idea of how the world worked, and gave our heroes a meaningful threat to deal with in Zabuza. But Season 2 did so much more. With the Chunin Exam arc that begins here, we get to know all of the other trainee ninja from the Hidden Leaf Village and their teachers, we meet Gaara of the Sand Village, we encounter Orochimaru, and learn something of his nefarious plans for Sasuke, and we learn of Sasuke's dark past too, which motivates his search for vengeance. This season in its entirety sets up close to a third of the important story arcs in the show. And by this point in the show, we've only had one episode of filler.
Naruto has actually started getting Blu-ray releases in the US (It's had SDBD releases in Germany but these are proper upscales), but in the UK, it's Manga Entertainment that released the Naruto franchise. Aside from Boruto, all of the TV episodes have been DVD only at this time. Those initial early releases were somewhat variable, self-authored affairs, before Manga started sharing assets with companies like Madman and Viz, and I have to say that Season 2, despite it having some of the best Naruto episodes, was one of the worst Manga releases in the UK. That's down to dubtitles, subtitles that follow the English dub and not translate the Japanese, and in Naruto, with all of its inner monologues, the dub often diverged wildly from the Japanese both in terms of translation and timing. Unless you're a dub fan, it can be a pain to watch, and an import might be preferable.
Here's my review of Part 1
. The complete series 2 is still available from Manga. Either way, it does have an end theme that I simply can't skip past, as evidenced above.
Manga Entertainment released [buyMy Hero Academia: Heroes Rising last Monday in several flavours. You can buy the DVD, Blu-ray, Steelbook Combo, or the twin-pack DVD and BD bundling the new film together with the first film, Two Heroes.