Anime Review Roundup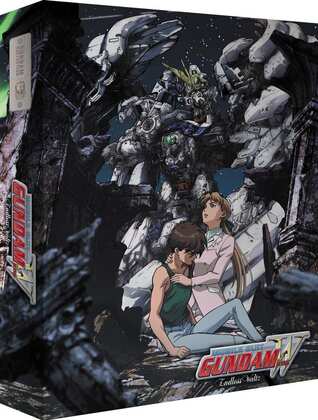 I've given it my best shot over the years, but if you've followed my reviews since 2015, you'll know that despite my best shot, I've not been a fan of Gundam. Indeed my appreciation has been waning the more I've seen, which is why I passed most of the discs onto Stuart McLean, who has a much better time with the franchise. I decided to give it one more shot with the stand alone Gundam Wing series, but found it to be just as tedious. There was just the OVA left, and I thought I'd finally be done with Gundam. And what happens? The last review I intended to write for the franchise, and it turns out to be a good 'un. Click on the review for
Mobile Suit Gundam Wing: Endless Waltz - Collector's Edition
to read more.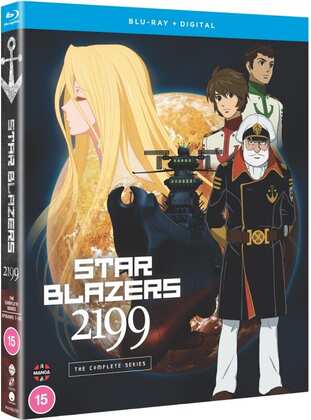 I'm a lot more comfortable with space opera than I am with giant robots, so
Star Blazers: Space Battleship Yamato 2199 - Complete Series
, was right up my alley. It is a remake of a classic seventies show though, and that can mean problems if the creators try to recapture the seventies style and tone, as well as the aesthetics. They got everything right on this remake however. If the original Star Blazers is Battlestar Galactica, the Star Blazers remake is more nuBSG. A solitary space ship has to travel thousands of light years and face overwhelming enemy forces, pursuing the last hope in saving the Earth from total extinction.
This Week I Have Been Mostly Rewatching...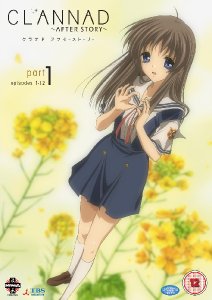 Clannad After Story. I don't know why I watch this. Actually it's because of the momentum from watching Clannad. But the more often I watch Clannad, the more I dread After Story. It's emotional torture porn for masochists. It's Oreimo S2 compared to Clannad's Oreimo S1. Jun Maeda and Key Visual excel in emotionally manipulative narratives, elaborate magical realist fantasies that tug at the heartstrings while revelling in a sense of wonder. That's what Kanon was all about, and so was Clannad. Clannad After Story continues that tale, and for the first eight episodes, it's more of the same. Then the characters leave school and grow up, and it all focuses on the main character and his girlfriend as they face the real world as grownups. And everything that can go wrong does go wrong for the main character. Everything, every bit of hope is stripped away from him. The episodes will end in the most heart-wrenching, downbeat cliffhanger to be followed by the kind of peppy end theme song that promises hope for the next episode only for the viewer to be cruelly denied. And right at the end, just when you might feel like putting a gun to your head to end the pain, the show pulls out a happy ending which makes absolutely no sense.
I know I rated
Clannad After Story highly when I reviewed it
, but that was back in 2012. This is now, and my policy is that if you dread putting a disc into your player because of what is on it, then it's not a good disc. Clannad After Story was released in two halves by Manga Entertainment, but if you want it now, you can get the DVDs in a complete series collection. If you can spin Region A, then Sentai have released Clannad and its sequel as one big Blu-ray collection.
All the Anime released Mobile Suit Gundam Wing: Endless Waltz - Collector's Edition on Blu-ray on April 20th this year. Manga Entertainment released Star Blazers: Space Battleship Yamato 2199 - Complete Series on Blu-ray and DVD last Monday, June 29th.