Anime Review Roundup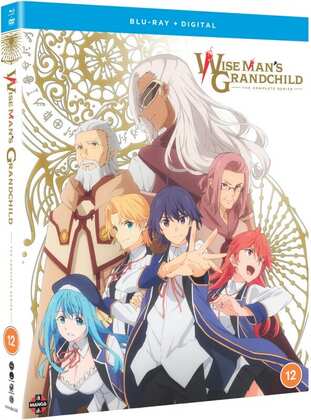 It's another isekai show. It's another show with a humble office worker from our world, reborn as an overpowered, Übermensch in a fantasy world. We are getting so many of these shows each season that it's hard not to greet each new one with a sigh of resignation, and a rolleyes of tedium. About all you can really do now is to take each one as it comes and just experience it on its own merits.
Wise Man's Grandchild
has all of the baggage, hits all the right tropes at the right moments, but it does just enough that is different to give it its own identity, and when it comes down to it, it's a good deal of fun. Click on the review to read more.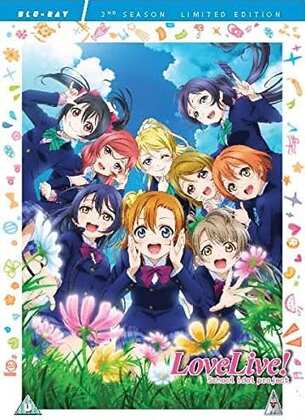 I'm still double-dipping DVDs to Blu-rays, and last week I took a second look at
Love Live Season 2
, which received a BD Collector's Edition release from MVM. When you look dispassionately at the premise, the idea of cute girls doing cute things, all in the pursuit of success at a song contest; it seems an idea wholly contrived for corporate gain. You have a cast of girls replete with the anime stereotypes for fans to get invested in, and you have a production line of pop songs to shift CDs and sell downloads. But it's all in the execution, and Love Live is a feel good show that I have a lot of time for. Sometimes it's worth dropping the old reviewer cynicism to just appreciate a series.
This Week I Have Been Mostly Rewatching...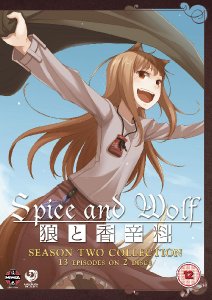 Spice and Wolf Season 2. I've finally caught up to the second season of this mediaeval mercantile romance between a peddler and a wolf goddess. It's a show unlike any other, and certainly doesn't look on paper like a show that would work. The second season is even less likely to appeal, as it delves into commodities trading, and it is just as opaque here as it was in the movie Trading Places. What makes this show work is the romance, the love that develops between two people that is based on character, on conversation, on playfulness and honesty of emotion. It's a kind of writing that you won't find in any other anime, and while the plot may revolve around the minutiae of trade, the show is more compelling than a thousand other anime that rely on flash and bang visuals.
Manga Entertainment released Spice and Wolf Season 2 on DVD back in 2012,
and here's my review
. It's still available today. Funimation gave the show a Region B compatible Blu-ray release in the US as a collection with the first season, and unlike the first season, which was an upscale, season two is native HD in that release.
Manga Entertainment released Wise Man's Grandchild on Blu-ray, on DVD, and on Limited Edition Combo release last Monday. MVM's Love Live Season 2 Blu-ray Collector's Edition came out in 2016.