Anime Review Roundup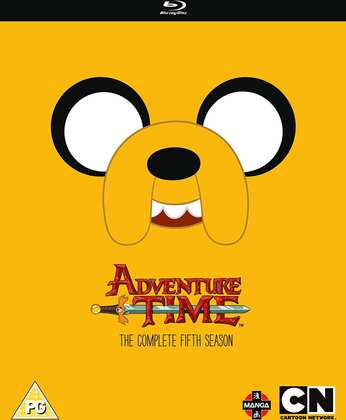 A couple of reviews this week, beginning with a belated look at
Adventure Time Season 5
, which is as far as Manga Entertainment have gone with the show to date. It's a fun show set in a post-apocalyptic fairy-tale world, where Finn, the last human, and his best friend Jake, a shape-shifting dog, get into all manner of adventures. What started off with quite a simplistic premise, has really developed over the five seasons to reveal a rich and complex world, with a large cast of intriguing characters. Click on the review to read more.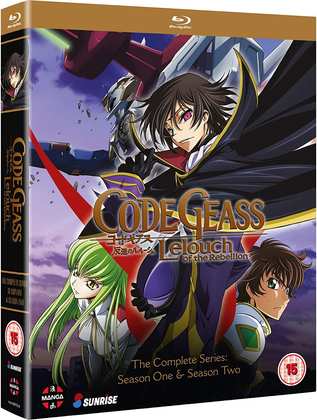 My final review of the week was for
Code Geass: Lelouch of the Rebellion Complete Series Collection
. Now this is a series that has had a lot of exposure over the years, beginning with an initial release from Beez Entertainment. The UK Blu-ray debut came from Kazé in 2013, along with a DVD re-release from the same company. Kazé's release had some issues, but this year, it's had another release, with Manga Entertainment now using Funimation's masters. We get a lot more of the extra features, with the episodes spread across twice as many discs, with better audio options, and better subtitles. It's still the iconic, giant robot show with one of the most memorable anime anti-heroes from the mid 2000s.
This Week I Stopped Rewatching...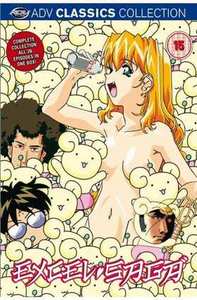 Excel Saga. Normally when I rewatch a show, I watch it all the way through, but this week, I gave up on my fourth watch of Excel Saga, the genre parody show with the wacky characters. Just seven episodes in, and I ejected the disc, and decided to put it into my 'never watch this rubbish again' pile. So now I'm sitting here, trying to comprehend just where my headspace was in 2008 when I reviewed the complete collection and gave it a 9/10. I can even remember my reactions as I first watched, and then re-watched the show. The first time, I laughed uproariously, the second time I was smirking all the way through, the third time I sat there wondering what the hell I was thinking the first time, and this time I was wishing I was doing anything else but sitting in front of these episodes.
It's a reaction that I keep on having with Nabeshin joints; laughter followed by disillusionment and disbelief. The director Shinichi Watanabe who was behind Excel Saga also directed Puni Puni Poemy, Gravitation, Tenchi Muyo GXP, and Nerima Daikon Brothers, and the sense of humour is constant across all his shows, breaking the fourth wall, mile-a-minute dialogue, and daft absurdism. Other than Tenchi Muyo GXP, which manages to coast on its connections to the Tenchi Muyo OVAs, the other shows that I've re-watched have suffered from the same fall-off in entertainment levels. I quite enjoyed Nerima Daikon Brothers, but I'm yet to re-watch it. I'm considering not doing so now. I don't want to lose that first time glow that I had with it, and be left disillusioned. Here's a link to
my review of ADV's Excel Saga
, back when I thought it was funny, only it turned out that I was talking out of my fundament. You can still import it from the US.
I'm late with the reviews this week. Adventure Time Season 5 was released on Blu-ray and DVD by Manga Entertainment on November 25th 2019. They also released Code Geass: Lelouch of the Rebellion: Complete Series Collection on Blu-ray (and on 2 DVD Collections) on February 10th this year.