Anime Review Roundup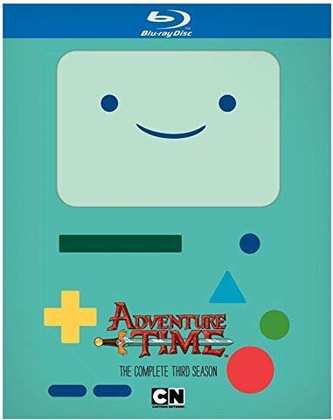 The reviews keep coming, but last week was surprisingly shy of anime. The only new animation review was for a Western title,
Adventure Time - The Complete Third Season
. This show is deceptively simplistic. It's the tale of a young boy named Finn and his best friend Jake, a shape-shifting dog, relating the adventures the two of them get into. Looking at the animation and the storytelling style, it's just the kind of thing that kids would love. But once you get into it, you'll see a whole load of continuity, character development, multi-layered humour and detailed world-building that appeals to older fans. The more I watch of Adventure Time, the more I find to appreciate. Click on the review to read more.
This Week I Have Been Mostly Rewatching...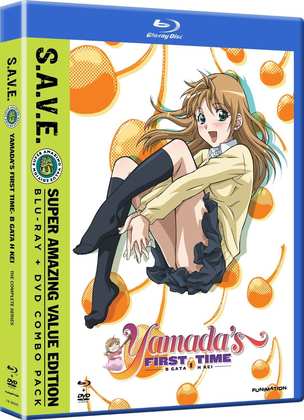 Yamada's First Time - B Gata H Kei. This is a show that shouldn't really appeal. It's about sex, and it's loaded with fan service. That's the kind of description that usually has me rolling my eyes, and sighing in exhausted resignation at the thought of watching yet another, lowest common denominator mass market anime. But this time it's not about selling sex to a target demographic, the story is about sex, and the fan service is in aid of that story. Again, the premise of the show could easily be prurient, with the main character, Yamada, a teenage girl who is obsessed with the idea of getting enough sex to be experienced for a future long term partner. She sets herself the goal of having sex with a hundred boys to fulfil that goal. The puritanical brigade would spontaneously combust at reading a premise like that. But Yamada's First Time isn't like that at all. It accepts the idea that teenagers will think about sex... a lot, and their faltering first steps towards relationships will be tripped up with all sort of awkward hang-ups and unrealistic expectations. Yamada learns that the real world, and her expectations as defined by popular culture and peer pressure do not match, and that is a lesson that is really important and meaningful in an anime which at first glance looks so disposable.
That disposable look might explain why Yamada's First Time wasn't released in the UK. Funimation released it in the US in a BD/DVD combo pack, and it subsequently got a S.A.V.E. re-release in 2014. The Blu-rays do play on Region B equipment.
Here's my review of the latter.
It's since got an Essentials budget release which I believe dispensed with the DVDs.
Adventure Time - The Complete Third Season was released on Blu-ray and DVD by Manga Entertainment on October 21st.