Anime Review Roundup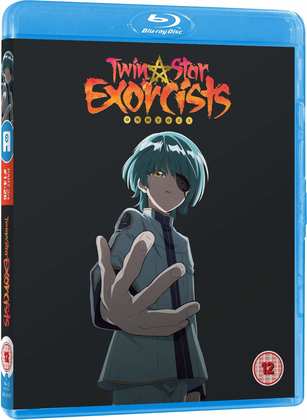 It's odd how expectations can be subverted. Two long running shonen action shows started being released here around the same time, Twin Star Exorcists and Black Clover. The first part of the former really impressed me with its style and panache, bringing to mind some of my favourite shows in the genre, while Black Clover was a total bust. Then Part 2 of Black Clover showed up and the series started to grow on me, with a story that defied its low rent animation and annoying main character. So now
Twin Star Exorcists Part 2
is here, and the balance is maintained, as the show switches from manga adaptation to filler, and suffers a quality crash. Click on the review to see if Twin Star Exorcists is still worth watching despite that.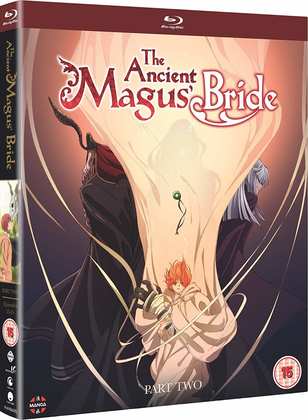 There are no worries about quality dips in
The Ancient Magus Bride Part 2
. It's a wonderful show about ethereal magic and quirky romance, a story steeped in old English folklore, yet with a carefully observed contemporary setting. This second half is actually better than the impressive opening, as it crafts a conclusion that balances the relationship between the main characters with a dark story concerning the series antagonist. The Ancient Magus Bride is a show well worth seeking out.
This Week I Have Been Mostly Rewatching...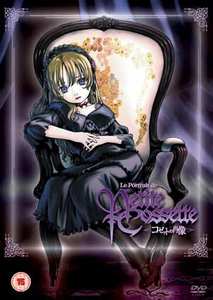 Le Portrait de Petite Cossette. I don't like horror as a rule, and anime horror always leaves me cold. It's not a matter of fear or phobias, it's more a case of finding the clichés and tropes to be boring and dull, while the creepiness and body horror aspects of the genre can never really be done justice in an animated medium. But there are exceptions to every rule, and Le Portrait de Petite Cossette is a mini-series that gets better every time I watch it. A young man working part time in an antiques shop becomes obsessed with the spirit of a girl that haunts an iridescent wine glass. It's love at first fright, but as the boy gets drawn into Cossette's world, he starts to re-enact her horrific past, a tale of obsessive love and murder in which he is cast in the starring role as history repeats itself.
Le Portrait de Petite Cossette works because of style, of atmosphere, it's a rare horror anime where the visuals work to unsettle and keep the viewer off-balance. That coupled with a great music soundtrack makes it a seminal horror anime. It's no surprise that it's directed by Akiyuki Simbo, who would later go on to direct the Monogatari franchise and Puella Magi Madoka Magica. MVM released Le Portrait de Petite Cossette on DVD in the UK back in 2007 and it's well out of print.
Here's my review
. You might be able to find the odd new copy, or second hand. In the US it was initially released by Geneon, and then re-released by Sentai, but it's an Aniplex production and they'll have taken the licence back by now, so you probably will have a harder time sourcing a US disc.
Anime Limited released Twin Star Exorcists Part 2 on Blu-ray and on DVD on the 27th of May. Manga Entertainment released The Ancient Magus Bride - Part Two on Blu-ray and DVD on June 3rd.