Anime Review Roundup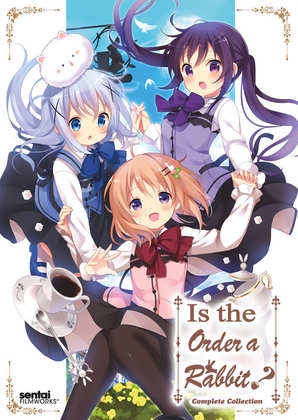 Let's keep it short and sweet this week, as there was really only one new anime review posted to be getting on with. Is The Order a Rabbit? is one of those 'cute girls doing cute things' slice of life shows. This one is all about cafes and rabbits. One cute girl transfers to a school in a new town, and for room and board works as a waitress in a coffee shop, where she falls in cute with the owner's granddaughter, who wears a talking rabbit on her head. Plenty of inconsequential shenanigans ensue.
Is The Order a Rabbit?
isn't the strongest show in its crowded genre, but it's watchable enough.
This Week I Have Been Mostly Rewatching...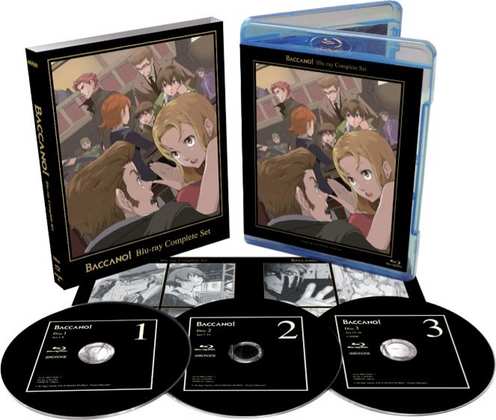 Baccano! Everyone talks about Durarara!! as a singular piece of entertainment, a mish-mash of genre and style that delivers its character drama with a delightfully fractured narrative. It's easy to forget that Ryohgo Narita's Baccano! actually made it to anime first, establishing that anarchic style, and more economically telling its tale in just 13 episodes. It also had a prohibition era setting, packed with gangsters and molls, thieves and bandits, and an elixir of immortality that just grabbed the attention and never let go. For me, Baccano! is still the superior tale, and one that I look forward to watching, even more than the wonderful Durarara!!.
Manga Entertainment initially released the show on DVD in the UK in 2010, before All the Anime released the Blu-ray in 2015. I was always ahead of the curve on this one; it's just too fantastic a show, and I had bought the Funimation DVD from the US before Manga's release, and opted for the definitive Aniplex US Blu-ray released in 2012.
Here's my review of the latter
. The Manga DVD is hard to find now, as are any of the US releases, but All the Anime's Blu-ray is still in print, and still available at a reasonable price.
Sentai Filmworks released Is the Order a Rabbit? on Region 1 DVD and Region A Blu-ray back in 2015.