MCM Comicon News and Anime Review Roundup
All The New Licences
As ever, October means the clocks going back, another MCM Comicon in London, and a whole host of licences from our favourite anime distributors. As always, I've kept my lazy derriere glued to my chair, and just kept an eye on Twitter and the news feeds to stay up to date. Even that isn't as exciting as it used to be. These days, the companies tend to let the news into the wild when it's ready, rather than keeping it caged and getting angry while waiting for just a few days a year. Even then, Manga have completely stopped doing the news thing at Comicon, MVM just tweet, and it's only Anime Limited who hold panels to show off their latest wares. Anyway, here are a couple of lists
Anime Limited
Jin-Roh
Sword Art Online: Alicization
Gun Gale Alternative
Calamity Of Zombie Girl
Persona 5 + Daybreakers
Magic Knight Rayearth
Welcome to the Ballroom
Bartender
Megalo Boxing
And previously licensed titles (from the Funimation tie-up) which are finally getting released this year comprise.
Chaos Dragon (26 November 2018)
Dagashi Kashi (17th December 2018)
Divine Gate (17th December 2018)
Haruchika (17th December 2018)
Shomin Sample (26 November 2018)
It's a mix of old and new, tried and trusted from Anime Limited, with two iterations of Sword Art Online to go on with, as well as more Persona. The concept of Jin-Roh on Blu-ray excites me no end, while they continue their dalliance with the CLAMP collective with Magic Knight Rayearth.
Source
Anime News Network
, and
Anime Limited Blog
MVM
Cells At Work
Record of Grancrest Wars
Sagrada Reset
Starmyu
Seven Mortal Sins
Scum's Wish
Katsugeki Touken Ranbu
Fate/Stay Night: Heaven's Feel movies
Made In Abyss
Princess Principal
Vatican Miracle Examiner
The Heroic Legend of Arslan season 2
MVM's announcements were a blend of new information, and information that has already been imparted in previous Comicons. Certainly it isn't news that MVM have picked up many of the lapsed Universal/Funimation titles, but news about Scum's Wish and Cells at Work have managed to make many fans' ears perk up. Conspicuous by its absence though was news for further Monogatari, so long a key element of MVM's release schedules.
Source
Anime News Network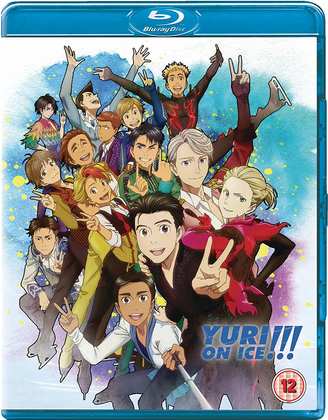 Last week I began by reviewing the unlikeliest of titles,
Yuri on Ice
. It's a sports anime for one, and it has at its heart a tender male romance. Neither are genres that tend to break out into the mainstream, but Yuri on Ice did that and more. Its tale of the competitive quest for excellence and perfection in the world of figure skating captured the hearts of many fans, and music from the show was chosen by Japan's entry to the 2018 Winter Olympics. And for once, the hype is truly justified. Click on the review to learn more about this unique anime show.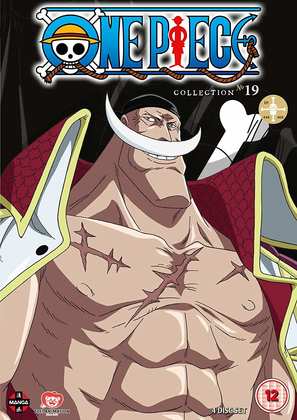 What can I say about
One Piece Collection 19
at this point? If you've stuck with the series this far, you're probably in for the long run, and the cast and the story seem to have settled down with the long view in mind as well. Not so much the short, sharp story arcs, but rather meandering and stretched storytelling that tends to linger. And somehow, One Piece at its worst is still more palatable than Naruto Shippuden at its best. Collection 19 offers 20-odd episodes where Luffy's rescue mission to save his brother Ace continues.
This Week I Have Been Mostly Rewatching...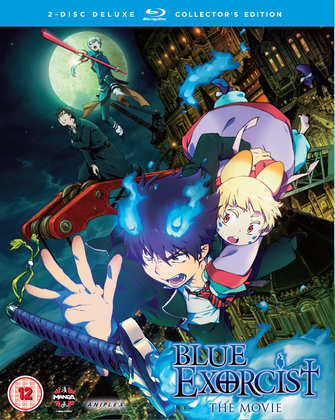 Blue Exorcist: The Movie. Talk about long running shonen action shows! Blue Exorcist is the shortest. In manga form it's just the same flavour of story as the aforementioned Naruto and One Piece, the unique world, the long running story arcs, the young teen protagonists, the action and the succeeding through superior willpower. And it has its own special jargon which allows its fans to differentiate themselves from other fans. But Blue Exorcist has managed just two anime series to date, barely 36 episodes, and from that it still managed to spin off a feature film. Like all such feature films, it's pure filler, placing its characters in a cinematic setting, with stakes high enough to involve the audience, but not so high that the film impacts on continuity. The Blue Exorcist movie takes a leaf from one of the best such spin-off features, Bleach's first film, Memories of Nobody, doubles down by making the guest character a really cute and endearing kid, and proceeds to put the audience's hearts through the wringer. It's a really good, if ultimately forgettable feature film.
Manga Entertainment released Blue Exorcist: The Movie on Blu-ray and DVD back in 2014.
Here's my review
. You can still easily buy it today.
Funimation released Yuri on Ice Blu-ray DVD combo on the 8th of October. Manga Entertainment released One Piece Collection 19 on DVD last Monday, 22nd.