Anime Review Roundup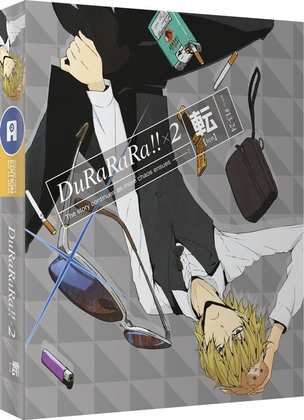 There's something that I find perversely reassuring about a disappointing sequel. I suppose it harks back to my childhood, back when every film with a number after the title was guaranteed to be p***-poor. This week's anime reviews all start from the disappointment associated with trying to recapture lightning in a bottle. Waiting 18 months for the second part of the Durarara sequel doesn't help, but
Durarara!! x2 Ten
has more tangible problems than the delay. The quirky, supernatural tale of a group of mismatched characters in modern day Ikebukuro really caught my attention with its first season, but trying to recreate that magic in Durarara x2 hasn't worked in the same way, and this middle section is the weakest instalment so far. Click on the review to see why.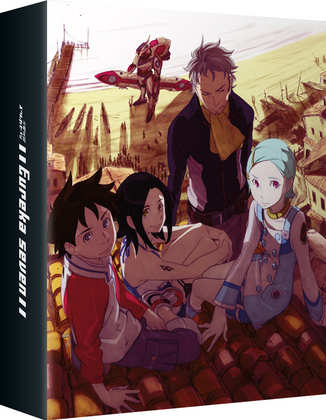 I came from the other direction with
Eureka Seven – Ultimate Edition
, as I had seen the disappointing sequel and the unsatisfying movie remake before I ever watched the original series. I never felt all that au fait with giant robots, surfing in the sky, and while Eureka Seven AO started off promisingly, it failed to deliver. But going back to this original series release with its longer, 50 episode run to tell the tale of a young boy with idealistic dreams, getting caught up in fantastic, world-changing events when he met and fell in love with a blue-haired girl piloting a giant, sky-surfing robot, was an eye-opening experience. After a slow and deceptively uncertain start, the original Eureka Seven just gets better and better. You can certainly see why they keep trying to sequelize and remake it.
This Week I've Been Mostly Rewatching...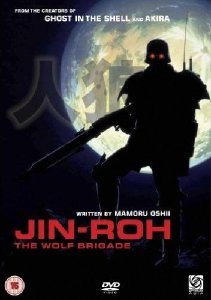 Jin-Roh: The Wolf Brigade. Whenever I'm feeling disillusioned or jaded by the state of anime today, all I need to do is stick Jin-Roh in the player and I'm reminded of just what anime is capable of, the variety of audiences that it can cater for. Jin-Roh is an adult animation in the truest sense of the word. It's based on the Little Red Riding Hood fairy tale, very loosely based, as it's actually about terrorism, and what societies do to combat that terrorism. A member of an elite anti-terrorist squad freezes at a crucial moment, and his target, a young girl is able to detonate her suicide bomb. He's reprimanded and taken off duty, sent for retraining. And then he meets that bomber's sister...
Jin-Roh is a thoughtful, but uncompromising story, and it's no surprise that it comes from the pen of Ghost in the Shell director, Mamoru Oshii. Here's my
review of the 2007 UK DVD
from Optimum, and you might still be able to find a few discs available on the Studiocanal label. Failing that, there is the Region 1 release from Discotek. They rescued the license from Bandai Entertainment in the US. Bandai gave Jin-Roh a Blu-ray release, a region free affair which is long since deleted. Discotek have a Region A Blu-ray of Jin-Roh in circulation though. As you might expect, this is one title I long to have on Region B Blu.
Anime Limited released Eureka Seven: Ultimate Edition Blu-ray on November 20th, and at the time of writing, it's also available in two Collector's Edition parts. They also released Durarara!! x2 Ten Collector's Edition Blu-ray and Standard DVD on November 27th.