Anime Review Roundup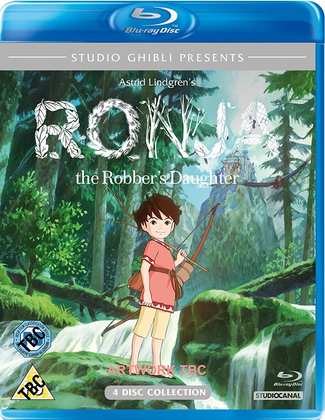 It's anime Jim, but not as we know it.
Ronja the Robber's Daughter
comes from the renowned Studio Ghibli, but as their first television series, and made after the anime studio wound down (following Hayao Miyazaki's last retirement), it was created as a cel-shaded 3D CGI animation. Japanese CGI animation being what it is, it never looks cutting edge, but the show itself is reminiscent of the serialised cartoons that I watched as a child, shows like Mysterious Cities of Gold that I only realised afterwards were anime. Ronja the Robber's Daughter adapts the Astrid Lindgren story for a 26 episode series, and is just the sort of show I would have loved at that age, a gentle adventure story about a girl born to a band of robbers, who grows up in a magical forest. Click on the review to read why it's definitely worth a look, and below the trailer you can see a mini-featurette on the English dub, which isn't on the Blu-rays.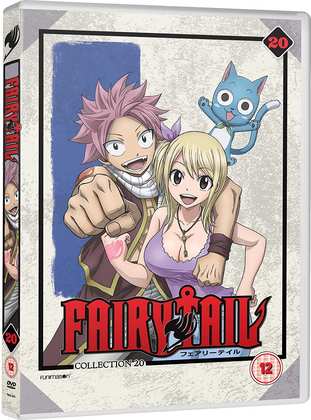 Next it was the turn of
Fairy Tail: Part 20
. That's a lot of anime when you think about it, but then again, it's a drop in the ocean compared to shows like Naruto and One Piece. Fairy Tail manages to avoid most of the pitfalls of long-running shows, but we are getting off a lengthy stretch of filler at this point. Part 20 sees the return of canon material, the Tartaros Arc, when in true shonen style, things get more serious than they have ever been in the Fairy Tail story. There's a new dark guild in town, and they aren't taking any prisoners. Except for Natsu, Lisanna, Erza and Mirajane, who have been captured for the cliff-hanger into Part 21.
This Week I've Been Mostly Rewatching...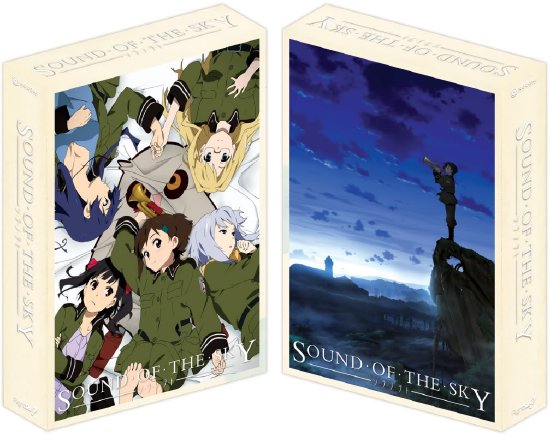 Sound of the Sky. Also known as Sora no Woto, this is one of my favourite shows of all time. Cute girls doing cute things, slice of life antics, is a staple of modern anime, but not too many shows set those antics at the end of the world. This post-apocalyptic story has most of the world destroyed, humanity dying out, the few survivors eking out their existences on the last habitable land on the planet, and with technology sliding backwards, the towns look quaint, European, early twentieth century in appearance. A girl named Kanata fell in love with music when she heard a blonde soldier play the trumpet, and the only way to learn music is to join the army. She's posted to a border town where she joins a tank platoon who have a quirky outlook on life, and getting to know her new home and her new friends is a lot of fun. But even with the world ending, the few survivors of humanity can find something to fight about, and her brief idyll comes to an end.
Sound of the Sky was originally released here by Beez Entertainment, in a not too impressive three disc collection (their disc authoring had problems with out of phase audio around then), and the preferable option was to import. I got the US collector's edition from Nozomi Entertainment, on four DVDs with art cards and booklet and artbox packaging.
Here's my review
. That's out of print now, but you can get the Region 1 release in budget format instead. But Nozomi have subsequently released the show on Region A Blu-ray, whose trailer is above, and if ever a show deserved a Region B Blu-ray release...
Studiocanal release Ronja, the Robber's Daughter on Blu-ray and DVD today. Funimation released Fairy Tail Part 20 on DVD last Monday 27th November.