Anime Review Roundup
It Was One Of The Little Comicons
It used to be simple, there was one Comicon/Expo from MCM each year, and it took place in London. That's where all of the announcements happened, and where all eager fan eyes and ears turned. But anime fans don't just live in London, and so the MCM Comicons have multiplied and proliferated. This weekend it was the Birmingham MCM Comicon. Of the three main distributors, only Anime Limited had a panel, and they only had the one announcement. Hot on the heels of their release of Psycho Pass Season 2, we will be getting Psycho Pass The Movie, sometime in Q3. You can check out more details on their
blog here
.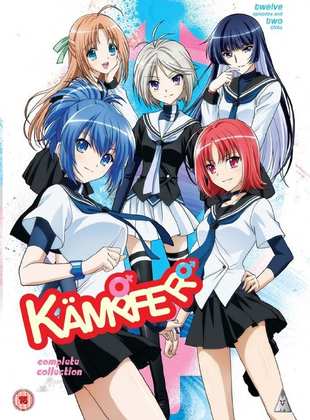 Last week it was all about the romantic comedies, albeit from two very different schools of thought.
Kampfer Series and OVA Collection
, which I reviewed first is a more traditional anime. It's a harem comedy, with your hapless teen male surrounded by girls that lust after him. This show's protagonist has his life made even more difficult by his tendency to change into a girl at random, thanks to this strange fighting tournament he finds himself in. His potential girlfriends are similarly cursed, although they start out as girls in the first place. It's a silly, saucy comedy that just isn't quite saucy enough for the television series episodes to work, but it does come alive for the OVA episodes. Thankfully they are included.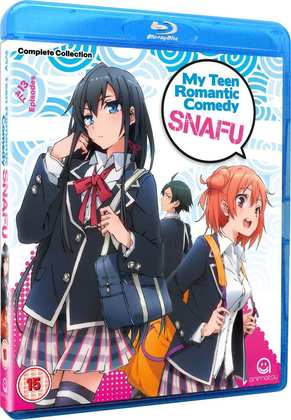 Then it was the turn of
My Teen Romantic Comedy SNAFU: Complete Season 1
, an unconventional anime romantic comedy, in that it isn't quite a harem (more of a triangle), and it's not really about the romance either, at least at first. This show is about the characters that usually don't get to be in romantic comedies, as love is ostensibly the last thing on their minds. They are the social oddities, the recluses, the ostracised and the drop-outs, the normal people. One socially awkward exhortation too many sees the show's protagonist punished by being made to join a club in school. But the Service Club is run by someone just as cynical as he, but who thinks she can change the world to suit her view of it, rather than avoid it. It's a show with a great premise, but see if it delivers by clicking on the review.
This Week I've Been Mostly Rewatching...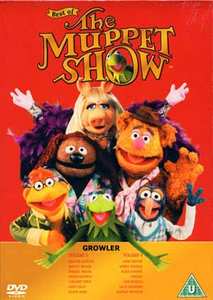 The Muppets! Yes, I know that this is usually where I go on about the anime that I have been re-watching, but there is something wholly dispiriting about watching Origin: Spirits of the Past again, one of the most pointless anime features I've ever seen. Gonzo distilled all they know about sci-fi action into 90 minutes, and layered on a clumsy eco-message. No, I'd much rather write about the Muppets, of which I have been watching The Best Of. It's a last gasp of the variety tradition, made fresh and anarchic through the medium of muppetry, and it's amazing what a-list guests the show got over its initial run in the seventies and early eighties. You can't get a better romantic comedy pairing than Piggy and Kermit, Gonzo's a star, Fozzie's fantastic, and you can't beat the Swedish Chef, although Danny Kaye had a go...
I reviewed the
Best of the Muppet Show
, an HMV exclusive way back when, across four discs, which actually collected all of the guest star episodes that you might still remember as A-listers even in 2016. That was as comprehensive as it got back then, as in general retail, Muppets DVDs were scarce. Of course finding that HMV collection of 28 episodes is nigh on impossible now, unless you look second hand. But on the other hand, the first three of five seasons of The Muppet Show have been released in the interim, and you can get those discs easily enough. But the HMV collection has the Luke Skywalker episode.
MVM will release Kampfer Series and OVA Collection on March 28th on DVD and Blu-ray, while Animatsu release My Teen Romantic Comedy SNAFU on DVD and on Blu-ray today.