Anime Review Roundup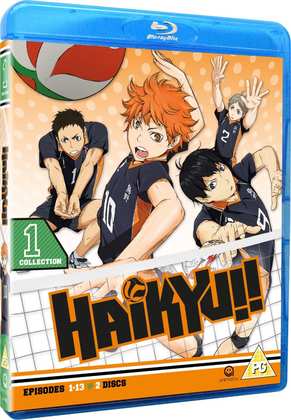 Let's get straight into the reviews this week, beginning with
Haikyu!! Season 1 Part 1
. Like a lot of anime fans, I probably have something of a bias against sports anime shows. Certainly there aren't that many of them in my collection, unsurprising given their scarcity in the UK anime scene, but I also haven't exactly availed myself of the import opportunity. So when I saw what looked like a basketball anime in Animatsu's line-up, I gave it little thought. Only then the check discs arrived, revealing it to actually be a volleyball anime, and a damned brilliant one at that. It's a classic sports tale of unlikely underdogs aspiring to greatness, but here the team dynamics allow for no little comedy as well. But when it comes down to it, the sports action sequences in this anime are stunning. Click on the review to read more.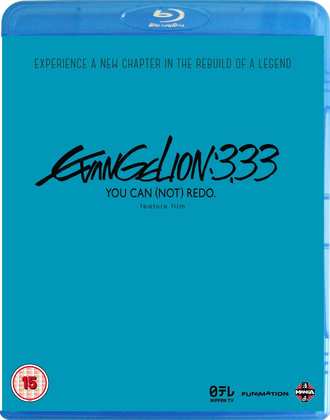 Then it was the turn, at last, for
Evangelion 3.33: You Can (Not) Redo
. It's been a long four years from this film's cinema release to its UK home video debut, with much of that time spent on redoing the dub, and tweaking the subtitles to Hideaki Anno and Studio Khara's satisfaction. It's been so long that you might have forgotten what happened in movies 1.11 and 2.22. Not to worry as Evangelion 3.33 takes place after a 14 year time-skip, with the main character at even more of a loss than the average viewer, when it comes to figuring out the continuity of the narrative. It's still giant 'robots' and biblical references if you're worried. Now all we have to wait for is for Hideaki Anno to get round to making the final film. Click on the review to see if this third movie is worth the wait.
This Week I've Been Mostly Rewatching...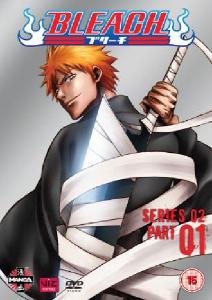 Bleach Season 2. I've finally got around to giving the second season of Bleach a rewatch, the point where my interest in the show started to wane, as it turned out to be nothing like the first season. Rukia Kuchiki is taken prisoner by the Soul Society, and sentenced to death by execution, so Ichigo and his friends train up, and head to the other world on a rescue mission. It's here that Bleach's convoluted and hyperextended storyline regarding series villain Aizen begins, and it's also here that the episode spanning fight sequences make their presence felt. I also realise that mangaka Tite Kubo was just pulling things out of his proverbial, making things up as he went along, with little regard to continuity. All that Fullbring nonsense with Chad at the end of the series bears no resemblance to how he got his powers at this point of the show. He also can't write for females, despite creating such a memorable and likeable character in Rukia. In Season 2, she spends her time meekly awaiting her fate in confinement. He'll do the same thing to Orihime later in the series. But there's just enough comedy, just enough joy in the characters to keep me interested at this point, and I'm appreciating learning more about the Soul Society the second time around.
Manga Entertainment released Bleach Series 2 eight years ago, and the complete series collection is still available to buy today. Here's my review for
Series 2 Part 1
. And that is the trailer for season 1. Season appropriate trailers for Bleach are surprisingly hard to find on Youtube...
Animatsu release Haikyu!! Season 1 Part 1 on DVD and Blu-ray today, while Manga Entertainment unleash Evangelion 3.33 on Blu-ray, DVD, and Blu-ray Collector's Edition, also today.