Anime Review Roundup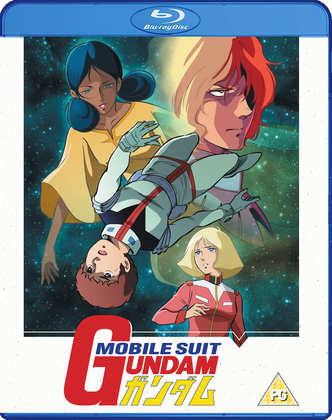 It was all Anime Limited last week, as I reviewed both of their February releases. First up was
Mobile Suit Gundam Part 2
, the conclusion to the original giant robot series that set off an unstoppable franchise. It's been an interesting experience to say the least, as having to engender nostalgia for a vintage show that I never saw the first time around wasn't easy. In many ways Mobile Suit Gundam is a typical kids' anime, designed to sell tie-in merchandise, with action sequences pretty much guaranteed each episode. The interesting stuff happens almost behind the scenes, in the cracks between the corporate obligations. Click on the review to see if that is enough.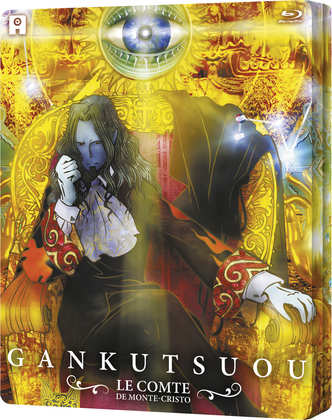 Next it was the turn of
Gankutsuou – The Count of Monte Cristo
. It's my second time around with the show, and my first time seeing it on Blu-ray. Issues have been raised about the technical qualities of the Blu-ray transfer, some valid, some less so, but none of that detracts from the quality of the show, which is to my mind the best literary adaptation in anime. Studio Gonzo takes the classic Dumas revenge tale, and updates it to the distant future, and retells the story from an unexpected point of view. That story, and the breathtakingly original animation makes this a must own show.
This Week I've Been Mostly Rewatching...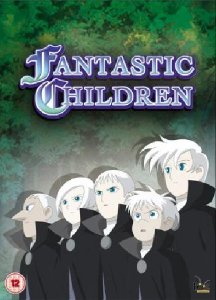 Fantastic Children. This is a curious series, a show that irritates and entertains me in equal measure. What's entertaining about the show is the story, as it has a fascinating tale of alien worlds, reincarnation and inherited memories, as throughout history, the same children are born over and over, trying to reclaim a distant past, and solve unfathomable mysteries. And it's the mystery in Fantastic Children that is the key selling point. It's a story that you will be compelled to watch through to the end, to find out just what happens. The downside is the execution, as while it is an original story from 2004, it's animated, and directed as if it's some 30 or 40 years older. The animation is energetic with 2004 production values, but the character designs are vintage, and so much of the show boils down to characters standing around, gasping in shock, that you begin to wonder if they have any other facial expressions.
That was the haunting end theme from the late Origa. Fantastic Children was released here by Beez and I reviewed the 2008
Fantastic Children: Complete Collection
. They have to be the worst authored discs in my collection for various reasons, and on top of that the English dub is indescribably poor, originating from Singapore. Bandai also released the show in the US, and as you might expect, second hand is your best bet for finding the single volumes or the collection now, although it looks as if even after all this time, Amazon holds a few single volumes for new.
All the Anime released both Mobile Suit Gundam: Part 2, and Gankutsuou – The Count of Monte Cristo on Blu-ray last Monday.