Anime Review Roundup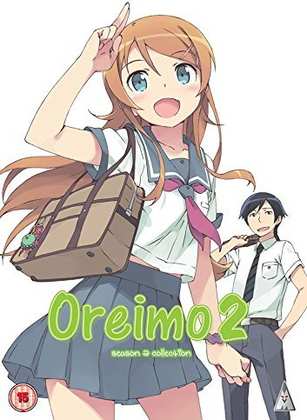 Two anime reviews for you last week, although I wish it was just the one. Unfortunately having watched the awesome Oreimo Series 1, I was obligated to watch
Oreimo Series 2
as well. The warning signs were there, with plenty of noise on anime forums about how the brilliance of the first season was completely undone by the second, but nothing could prepare me for just how bad things would get by the end of its 16 episode run. What was initially a thoroughly enjoyable comedy about otaku and some of their more questionable interests, became in Series 2 everything I hoped it wouldn't be. Click on the review to find out exactly what that was.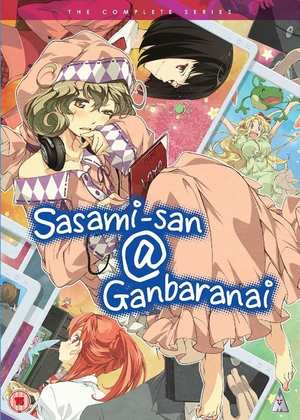 It looked for a while that
nas-imasaS[at]ianarabnaG

: The Complete Series
was heading in the same direction, after all it shares that plot element I so detest with Oreimo Series 2. But the difference is that Sasami-san has the story structure to justify its narrative choices. Besides it's not the be all and end all of this show. It's actually a quite charming comedy from the creators of the Monogatari franchise, and it shares more than just the animation style in common with that epic. Sasami-san is about a girl imbued with the power of a god, but who'd much rather ignore that and be a shut-in otaku. But there are those who crave that power, and won't leave her alone. It's a fun show but it doesn't quite always hang together.
This Week I've Been Mostly Rewatching...
Fruits Basket. This was one of the first anime that I reviewed for this site, and even after all these years, it's still one of my favourites. Most people would classify it as a reverse harem, after all it fits the criteria of a cute girl surrounded by handsome boys, and even has elements of romance that make you wonder which one she'll end up with. But Fruits Basket isn't about that. It's about the curse of the Chinese Zodiac (Incidentally Happy New Year all you monkeys out there). The Sohma family is cursed so that when any one of them is hugged by a member of the opposite sex, they turn into a Zodiac animal. Tohru Honda is a recently orphaned high school girl, living in a tent on Sohma land. She gets taken in by classmate Yuki Sohma and his cousin Shigure, and given a roof over her head, in exchange for some housekeeping chores. But the worst happens and she discovers their secret. So now she becomes part of the curse, and more and more Sohma family members turn up, including Kyo Sohma, the Cat that was left out of the Zodiac. Fruits Basket is a coming of age comedy drama, and it's all about learning to socialise, to understand and accept people, especially difficult for those like the Sohma, who are naturally isolated because of the nature of that curse. But it can also be a gentle object lesson, especially for younger viewers. It doesn't hurt that it's brilliantly funny too.
Fruits Basket has been around for over a decade now. Here's my review of the
most recent release
. It was originally released here in single volume form by MVM. When they lost the licence, it went to Revelation, who released it again in single volumes, then in a deluxe boxset. Back in 2012, MVM regained the licence and re-released it in their own budget boxset, and that boxset is still freely available today from all good e-tailers, and I highly recommend it.
It's all MVM this week, and they release Oreimo Series 2 on DVD, and
nas-imasaS[at]ianarabnaG
: The Complete Series on DVD and Blu-ray on February 15th.