Tony Law to Tour UK from January
Multi award-winning comedian
Tony Law
explodes into the future absurdly! Following a sell-out tour and mammoth West End run in 2014, Mr Tony Law is striding back out on tour from January 2016 with a brand new show. You're welcome. He's better than ever, and super good.
In
Frillemorphesis
, Tony gets back to his shouty roots as he is reborn as his more innocent, better self. He will crush your heart with his beautiful art and insurmountable genius. He will move around and communicate verbally his powerful ideas though the medium of... moving and talking. Deeply astonishing and stunningly intellectual, Frillemorphesis has no message and yet, a message. Tony cares about his audience and he'll show you by reminding you about some things you already know. And air hugs. A lot of it will be made up on the spot. Obviously, that's not true, it's actually very tightly scripted but it will appear to be made up. Or will it?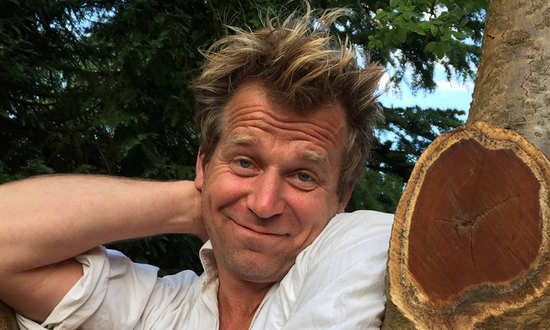 Tony's recent TV and radio credits include:
Celebrity Mastermind
(BBC One), Celebrity Squares (ITV),
Have I Got News For You
(BBC One),
Never Mind The Buzzcocks
(BBC Two),
Heading Out
(BBC Two),
The Culture Show
(BBC Two),
Charlie Brooker's Weekly Wipe
(BBC Two),
Edinburgh Nights
(BBC Two),
8 Out Of 10 Cats
(Channel 4),
The Alternative Comedy
Experience (Comedy Central),
Tony Law's Surreal Guide To Surreal Comedy
(BBC Radio 4 Extra),
Loose Ends
and
Infinite Monkey Cage
(BBC Radio 4).
Press quotes:-
"Takes post-modern stand-up to a dangerously funny new level" The Guardian
"Chaos has rarely been so finely constructed and this much fun" The Times
"A whole heap of ludicrous fun… One of the finest, funniest stand-ups around." Time Out
"One of the most delightfully zany and disconcerting comedians around" The Telegraph
"A fine celebration of the absurd, full of laughs like no other" Chortle
Awards and nominations:-
Chortle Award Winner – Best Show 2013, Best Club Comic 2013, Breakthrough Act 2012
Fosters Comedy Award Nominee 2012
Amused Moose Laughter Award Winner 2011
Venues / Tickets
JAN 28; West End Centre, ALDERSHOT –
Book Tickets
FEB 4; Leicester Square Theatre, LONDON –
Book Tickets
FEB 5; Leicester Square Theatre, LONDON –
Book Tickets
FEB 6; Leicester Square Theatre, LONDON –
Book Tickets
FEB 9; Junction, CAMBRIDGE –
Book Tickets
FEB 10; The Old Market, BRIGHTON –
Book Tickets
FEB 11; The Civic, WOLVERHAMPTON –
Book Tickets
FEB 12; Glee Club, STOKE –
Book Tickets
FEB 13; Royal Spa Centre, LEAMINGTON –
Book Tickets
FEB 14; Tobacco Factory Theatre, BRISTOL –
Book Tickets
FEB 16; The Cookie, LEICESTER –
Book Tickets
FEB 17; Glee Club, BIRMINGHAM –
Book Tickets
FEB 18; Playhouse, NORWICH –
Book Tickets
FEB 19; Glee Club, OXFORD –
Book Tickets
FEB 20; The Lowry, SALFORD QUAYS –
Book Tickets
FEB 25; South Street, READING –
Book Tickets
FEB 26; Colchester Arts Centre, COLCHESTER –
Book Tickets
FEB 27; City Varieties, LEEDS –
Book Tickets
MAR 1; Railway Live, WINCHESTER –
Book Tickets
MAR 2; G Live, GUILDFORD –
Book Tickets
MAR 3; Komedia, BATH –
Book Tickets
MAR 9; Glee Club, NOTTINGHAM –
Book Tickets
MAR 10; Lemon Tree, ABERDEEN –
Book Tickets
MAR 11; The Stand, GLASGOW –
Book Tickets
Further dates throughout February and March 2016 to be announced soon