Auslogics releases BoostSpeed 8: brand new version of its flagship optimiser for MS Windows
BoostSpeed 8 now available, bringing a complete interface redesign with user convenience in mind, Windows 10 support and new features added.
Being the company's flagship product, BoostSpeed has been a recommended solution for home and business use for over 7 years. Colleges, schools, government offices, businesses and regular home users have been receiving the benefits of automatic and advanced PC optimisation offered by this tool.
Version 8 comes as a result of an extensive effort to analyze user feedback and implement all of the most asked for features. The upgrade includes over 100 improvements throughout the program interface and functionality. The most anticipated feature in this version is the System Advisor tool that returns to the program to check the system for potential improvements and to suggest up to 56 tweaks for better performance. The program appearance can now also be customized with the help of 7 different skins.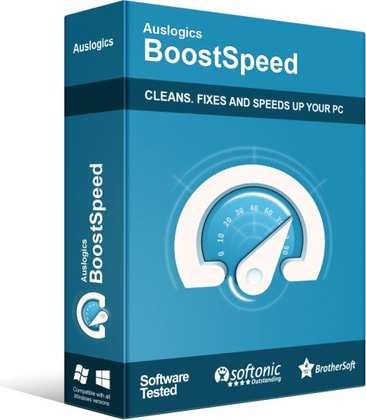 Auslogics has updated each of the 18 tools in the All Tools section. Some of them upgraded with advanced features, such as boot-time defragmentation of locked files in Disk Defrag. The new Live Speedup section now provides more detailed information on real-time resource optimization results. The Startup Manager tool now handles more than just the PC startup by providing a way to disable tasks scheduled for other times.
"We are really excited about releasing the biggest upgrade to date, BoostSpeed version 8. I am positive many of our users will see the features they've written us about and will find that this long-anticipated release meets most of their needs and wants," says Anna Lind, Auslogics PR representative. "Auslogics BoostSpeed has been a user favorite largely because of the balance between its simple interface and advanced functionality, which has been setting it apart from competition. We believe that we were able to keep that balance with this upgrade and even improve on it."
A free trial version of Auslogics BoostSpeed 8 is available from the publisher's website at
www.auslogics.com/en/software/boost-speed/
. Special upgrade pricing is available to current users of older BoostSpeed versions. BoostSpeed 8 is available at £30.99 inc
Company Background
Founded in 2008 in Sydney, Australia, Auslogics Software publishes a wide range of computer maintenance, optimisation and security tools for home and business use. The wide array of software titles produced by Auslogics includes virus and spyware protection, disk defragmentation and cleanup, Windows registry maintenance, Internet connection speedup, file recovery and a lot more.
Software from Auslogics is used by over 15 million people around the globe and is the tool of choice of many IT and computer manufacturing companies, like Sony VAIO or AVG, in the US and other countries. Auslogics is a Microsoft Gold Application Development Partner and an Intel Premier Elite Software Partner.
Auslogics Disk Defrag has been praised as the best disk defragmentation tool on CNET and other online resources, as well as included in the 10 best free software programs of the year list by PC Magazine several years in a row.
More information
http://www.auslogics.com/en/