From Vision to Vega - Sir Clive Sinclair – The Official Documentary
Key games industry figures sign up to Indiegogo backed campaign to fund documentary on the life and legacy of Sir Clive Sinclair.
From Vision to Vega - Sir Clive Sinclair – The Official Documentary is being produced by the Digital Media Factory Limited, who launched an Indiegogo campaign to fund the production of their documentary. Sir Clive Sinclair is someone who has affected most of our lives today through his innovations, past and present.
The team will be exploring the ZX Spectrum and how it almost single-handedly created the UK games industry and plans to take viewers right through to the present day coders and companies.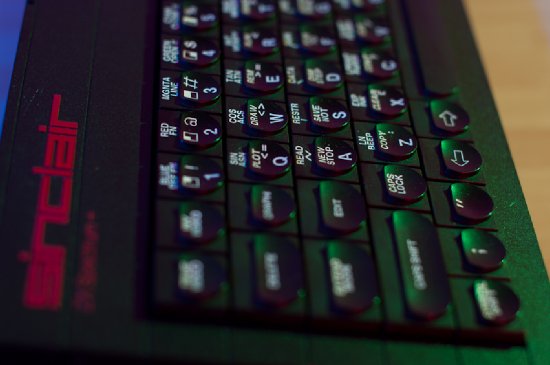 Since launching the campaign a number of key industry figures have already agreed to take part in the film - including Ian Livingstone CBE, The Oliver Twins (Dizzy), Mel Croucher (Pimania), Rick Dickinson (Spectrum Designer), and others to be announced. The film will feature some of the most popular ZX Spectrum games, looking into their origins and feature a snap shot of where the coders that created some of the more legendary games are now. The film will also take a look at the 1000 games built into the new ZX Vega.
The film, which will be fronted by BBC radio man Iain Lee, plans to be the 'Top Gear' of technology documentaries. Producer Paul Andrews said, "We don't want to make just another talking heads documentary. Nor do we want to produce a dry history lesson, so while it will explore the innovations within their historical context, we'll also test, trial, and play with the devices themselves with the irreverence they deserve! From computer un-boxing, to bike assembly, all the way to C5 racing and rallies."
From the beginning of his electronic innovations, we'll travel right through to the latest retro inspired games console the Sinclair ZX Vega!
The producer of the documentary is Paul Andrews, who is also the MD of Retro Computers Limited, the company behind the recently launched Sinclair ZX Spectrum Vega games console, of which Sir Clive Sinclair is a shareholder.
TV and BBC radio presenter Iain Lee, ably assisted by Paul Andrews and Steven Goodwin, leads the presenting team.
Perks for backers of this project include DVD and Blu-rays of the documentary itself, but also signed Sinclair products, as well as experiences such as visiting the factory making the Sinclair ZX Spectrum Vega, and C5 rally days. People can also pick a perk such as appearing in the documentary as well.
The campaign web page can be found here –
http://igg.me/at/visiontovega