Hannspree's latest Wearable device is on the Pulse for a healthy lifestyle
Pulse Smart Watch: Optical heart rate sensor, IPS display, high quality design, smartphone pairing and much more…
Consumer electronics manufacturer and AV specialist Hannspree is launching its new Pulse smart watch. The perfect gadget for tech and wellbeing lovers alike, the Pulse is an ideal choice lifestyle accessory for anyone with resolutions to be healthier in 2016 or simply hoping to enjoy the convenience and mobility of modern technology.
Touchscreen IPS Display
Bluetooth Connectivity
Hard Wearing Materials
Heart Rate Monitor
Pedometer & Calorie Consumption
Stopwatch
Sleep Monitoring
Email, SMS & Voice Recorder
2 theme interface styles and 7 clock UIs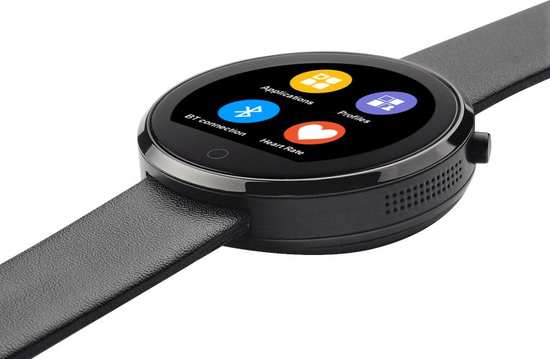 The Hannspree Pulse radiates quality with traditional watch workmanship. The all-metal frame is made of stainless steel which is both hardwearing and rustproof, whilst the black strap is made from hypoallergenic calfskin leather. The round design of the capacitive touch screen includes IPS display technology for super wide viewing angles and a 360° cambered surface maximises the display area to provide the perfect touch experience. The Pulse has a high definition TFT screen which is clear and bright in all lighting conditions, plus plenty of design themes for users to choose from to get the right look to suit their personality.
Featuring a high end optical heart rate sensor the Pulse can accurately, continuously and safely monitor heart rate to provide precise data and helpful insights into exercise and sleep quality including calories burned each day, distance travelled and time spent in deep sleep. This is set up via the simple interface with personal data such as height and weight ensuring accurate readings specific to the user. After a heart rate test the Pulse's mobile app allows users to share results with family and friends. For dedicated active users, a stopwatch enables accurate timing of fitness activities. For light every day exercise, an on-board pedometer keeps count of steps taken and can be set with goals for encouragement. All can benefit from the idle alert feature which is included to remind users to get moving!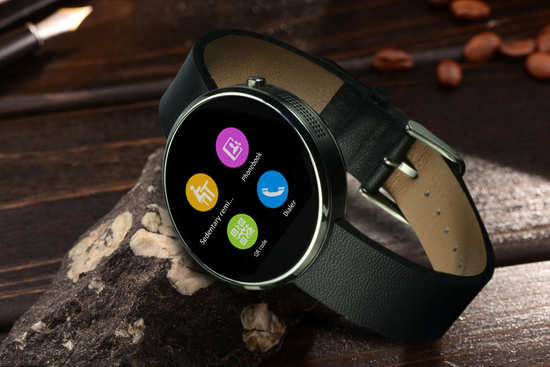 Of course, the Pulse is also a smartphone companion. Via Bluetooth the Pulse can display a paired smartphone's contact database, and includes a speaker and microphone enabling users to answer, dial and make calls directly and hands free. It also supports email and SMS notifications allowing users to read messages quickly and to stay connected anytime, anywhere. When paired with a smartphone the Pulse can also work as a music player, providing access to saved playlists in the user's music library.
Thanks to a high capacity battery, the Pulse has a long battery life. The Pulse will keep going from a full charge for 2 days of standard use, or a week in standby mode. It only takes a couple of hours to get fully charged so down time is minimal. The Pulse is compatible with both Apple and Android operating systems which support access to a partner mobile app for additional control and monitoring features.
Available now from
eBuyer
, the Pulse has a recommended retail price of £89.00
Hannspree has a full range of wearable devices offering a variety of functionalities and designs to appeal to different lifestyles. For more information about the Pulse or other Hannspree smartwatches visit:
http://www.hannspree.co.uk/en/wearable